New York Rangers: Kevin Klein Announces Retirement
Defenseman Kevin Klein of the New York Rangers has officially announced his retirement from the NHL.
The New York Rangers blue line will look a bit different than it did last season. Not only have the blue shirts bought out Dan Girardi, they also added star defenseman Kevin Shattenkirk via free agency. This caused their blue line to have a log jam, especially after the acquisition of Anthony DeAngelo from the Arizona Coyotes. It has solved itself, as Kevin Klein has announced his retirement from the NHL, which was expected.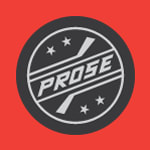 Klein, 32, skated in 627 career NHL games with the Rangers and Nashville Predators (2005-06 – 2016-17), registering 38 goals and 116 assists for 154 points, along with a plus-22 rating and 185 penalty minutes.
It's likely that his back issues, which hurt him last season, caused him to retire. Klein might not be completely done with hockey, as Larry Brooks of the New York Post reported he will consider playing overseas in Europe. The schedule is less demanding and grueling overseas.
Klein's departure frees up some cap space for the Rangers. They will save $3 million off the salary cap. This allows them to continue their search for center depth, as the Rangers are hoping to find a replacement for Derek Stepan.
DeAngelo will likely step into Klein's role as the extra defenseman, though he could leapfrog Nick Holden or Marc Staal for a third pairing role. The Rangers blue line will look different thanks to the addition of Shattenkirk. Klein's retirement is a sad one, but it does solve some issues for the team.
The Rangers will have to use their new-found cap space wisely, as they're going all-in for a Stanley Cup title. Expect it to go to finding a replacement for Stepan or more center depth.