Vancouver Canucks: Top 10 Prospects
The Vancouver Canucks are in the midst of a total rebuild. When the Sedin twins potentially retire after this season, they'll have next to nothing left of their 2011 Stanley Cup Final path. So who's next up to replace the twins?
In Vancouver, it's become a game of who's got next. There's a row of quarters up on the blue and green arcade game, and the old veteran winners are almost done. That's a roundabout way of saying: the Sedin twins could retire (or just leave Vancouver to pursue a Cup) soon.
And there's becoming quite a long line of prospects ready to take their place. The depth at wing in the Vancouver Canucks system is almost unrivaled, and they have some competent defenseman in the pipeline as well. For crying out loud, the next P.K. Subban (his brother Jordan) could be down in Utica!
So who are the members of the Vancouver youth? Which players are ready to step up and help bring the rebuild to its natural end – competing in the NHL again? Who should Canuck fans (and to a lesser extent NHL fans) be excited for?
10. Kole Lind
Kole Lind was drafted in the very early second round of the 2017 NHL draft. In fact, he was taken just 2 picks into the 2nd round after being considered a first-round talent. That's good luck for the Vancouver Canucks, who have need everywhere moving forward.
Lind plays an elite scoring game at right wing, which, again is necessary for the Canucks. He had 87 points in 70 games in the Western Hockey League this season. Lind added 12 points in 17 playoff games, including 6 goals. He has the ability to continue that dominant scoring late into the season, and he's now got experience playing more than 82 games.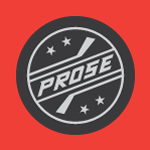 9. Guillaume Brisebois
Guillaume Brisebois's game can be described as smart and energetic. He's always ready, on his toes to make the right play at the right time. And the ability to play with knowledge while also being ready for action constantly makes him dangerous to other teams. His offensive game has also taken off since being drafted.
Brisebois has rocketed from 26 points in 52 games to 47 in 61. He has worn the C with two different QMJHL teams over the last three years, and his leadership qualities should be impressive for the Vancouver Canucks. Brisebois should be higher on this list, but there's a lot of talent here. I think outside of Vancouver, Brisebois is a top-5 prospect.
8. Jordan Subban
Jordan Subban is the little brother of Nashville Predators defenseman PK and Boston Bruins goaltender Malcolm. At 22, it's looking more and more likely that Subban needs to be playing with the big boys in Vancouver. Especially as the defensive talent in Vancouver diminishes, and may continue to do so, with the potential trades of Chris Tanev and Alex Edler.
Subban is the most established defenseman on this list, and his offensive game is extremely explosive and incredibly productive. While he hasn't put up the numbers he did in the minors with the Utica Comets, he's still taking off as a player. Jordan put up 36 points including 16 goals in 65 games in the AHL. That's as he continues to work on his defensive game.