NHL Breakout Candidates: Atlantic Division
The Atlantic Division should be very competitive during the 2017-18 NHL season. Here's a look at a breakout candidate for each team. 
Wow, the NHL offseason is going by pretty fast. Before you know it, teams will be skating on Opening Night. And before then, people will start their fantasy hockey drafts. The secret to success in any fantasy league is to find your breakout candidates. Guys who could give you a ton of value. Even if you don't play fantasy, it's always fun to get a list of guys to keep an eye on and to get a head start of seeing stars develop.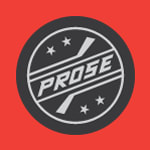 The Atlantic Division doesn't quite have the talent of the Metropolitan Division, so this list was a little bit harder. I've already looked at the breakout candidates in the Metro, you can check up on them here in case you missed it. But the Atlantic Division does have a number of younger players who could be primed to breakout.
It doesn't matter why the player is a breakout candidate. For most of them, it's just a young player who did very well with limited playing time and will now probably get more of it. That's a pretty easy way to find your breakout candidates.
Before this list officially begins, let's look at some honorable mentions. The best player left off this list is without question Andreas Athanasiou of the Detroit Red Wings. He's a victim of having a better teammate. But Athanasiou is extremely talented and very fun to watch.
Quite frankly, his creativity reminds me (and many others) of Pavel Datsyuk. That's quite the compliment, and Athanasiou is deserving of it. If he can learn to harness it and use it positively, watch out.
Jake Dotchin of the Tampa Bay Lightning is a breakout candidate, but he has a teammate who's a better pick. Without further ado, here's each Atlantic Division team's best breakout candidate heading into the 2017-18 NHL season.