Dallas Stars: Top 5 Free Agent Signings of All-Time
The Dallas Stars have an excellent history of free agency, dating back all the way to the beginning in the late 1990's. Two of the most crucial pieces to their Stanley Cup run nearly 20 years ago came from free agency.
The Dallas Stars have made numerous signings throughout the years in free agency. From the 1990's on, the Stars have been one of the best vultures in hockey. They grab the pieces they want and can utilize them to the fullest.
While the Stars are more known for trades nowadays, their most recent free agency season shows they've still got it. In honor of the Dallas Stars signing so many key free agents this summer, here are their five best free agents.
Honorable Mention: Vernon Fiddler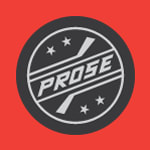 Dallas stats: 366 GP, 43 G, 69 A, 112 P, 210 PIM. 3 SHG, 4 GWG, 7 SHA, 12:59 ATOI. 51.4 FO%, 247 BLK, 133 TK, 80 GV. 47.6 CF%, .916 oiSV%, 58.7 d zs%. 19 PGP, 2 G, 4 A, 6 P, 32 PIM. 10:41 ATOI, 54.8 FO%, 15 BLK, 3 TK, 1 GV.
Vernon Fiddler is on this list because of his longevity with the team and because he was such a good depth player in his time with Dallas. Fiddler came to Texas at age 31, with his career high average time on ice (15:33) the year before. He never came close to those minutes with the Stars, topping out his first year at 13:59. Still, Fiddler put up reliable points from a depth position. He posted totals of 21, 17 (lockout shortened), 23, 29, and 22. Having a perennial 20 point scorer at your fourth line center can be a very big boost. And that's what Fiddler represented to Dallas. He reliably played defensive minutes while putting up consistent points.
5. Stephane Robidas
Dallas stats: 614 GP, 42 G, 158 A, 200 P, 567 PIM. 1 SHG, 5 GWG, 4 SHA, 21:48 ATOI. 49.9 CF%, .906 SV%, 53.3 d zs%. 30 PGP, 3 G, 11 A, 14 P, 18 PIM, 22:32 ATOI.
Robidas is more known for being on the Robidas Island in Toronto nowadays. That's a real shame. He was a consistent defenseman for the Dallas Stars before leaving, playing 20 minutes a night over a 704-game, 11-year career with Dallas.
Stephane Robidas originally came to the Stars in 2002, being traded from the Atlanta Thrashers for essentially nothing. Robidas was then traded a year later to the Chicago Blackhawks again for a seemingly good return (which also turned out to be nothing). And then after the lockout, Robidas returned for good.
Robidas was a better defenseman after the lockout return when he began playing nearly 22 minutes a night. Those are top-3, if not top pairing, minutes. He only put up 11 points in his first two years with the Stars and put up 200 in the second stint's 9 years. Robidas did his job on defense with the Stars, starting 53% of his shifts in the defensive zone, and was explosive in the other end as well. It's really a shame he left the Dallas Stars.