Nashville Predators: 3 Best Captain Candidates
The retirement of Mike Fisher leaves the Nashville Predators without a captain. Here are three potential replacements.
The Nashville Predators went through the process of finding a new captain last offseason following the trade of Shea Weber. Last offseason, they decided to go with longtime center Mike Fisher. However, with the retirement of Carrie Underwood's husband, the Predators find themselves in the same situation just a year later.
This time around, Nashville will have to find a long-term option. Fisher served his role nicely, as the Predators made the Stanley Cup Finals under his guidance. But he was merely keeping the seat warm for the next captain.
With zero of their players having any captain experience in the NHL, there's no clear favorite to replace Fisher. However, this doesn't mean the Predators don't have any logical candidates. In fact, they have several.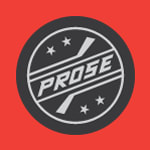 Let's take a look at the three most logical candidates. Each of them are younger, so the next Predators captain should be captain for much longer than Fisher was.
3. Ryan Johansen
The first logical candidate is Nashville's top center Ryan Johansen. He'll be around for a while after signing an eight-year extension. While Johansen didn't serve as an alternate captain last season, his leadership qualities are obvious. He emerged as a huge leader on the team in 2016-17, centering the Predators top forward line.
Last season, Johansen set a career high with 47 assists in 82 games. He also scored 14 goals, giving him 61 points. In the postseason, Johansen added 13 points in 14 games.
Johansen came to Nashville from the Columbus Blue Jackets. He didn't serve in a leadership role for them, but perhaps Johansen is ready to serve in a larger role. At the very least, expect the top center to be an alternate captain. Johansen seems ready to take the next step.