Ottawa Senators: Top 10 Prospects
The Ottawa Senators have been preparing for the future for a while now. While most of their best prospects are out of their teenage years, that doesn't mean they've lost quality. Here are the top 10 prospects for the Senators.
The Ottawa Senators best prospects come from the defensive area. Which is where the Senators just lost a top pairing defenseman. That's good news for the Sens, who will need lots of good youth over the next few years. Especially after Erik Karlsson gets his well deserved massive payday.
The Senators will also need some new forwards as well. With their defensive system, it will be crucial to score at least two goals a game to try and choke the offense out of other teams. Do the Senators have enough good forwards? Will they be able to drive the offense of a team set up for defensive play?
10. Shane Bowers
Last season stats (Waterloo Black Hawks, USHL): 60 GP, 22 G, 29 A, 51 P, 20 PIM.
Playoff stats: 6 PGP, 2 G, 1 A, 3 P, 2 PIM.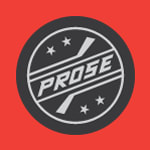 Shane Bowers is a great young player, taken in the first round of the 2017 NHL Draft. He was under a point-per-game in the USHL, which is part of the reason he fell to 28th. It's not like Bowers has no potential to be better than that, though. At 18 years old, he's 6-foot-1 and 183 pounds, which means he already has professional size. If Shane can make progress with Boston University, where he's headed next year, his chances of being a great NHL player shoot way up.
9. Maxime Lajoie
Last season stats (Swift Current Broncos, WHL): 68 GP, 7 G, 35 A, 42 P, 26 PIM.
Playoff stats:14 PGP, 1 G, 8 A, 9 P, 10 PIM.
Maxime Lajoie is a young defenseman who's already progressed past his fifth round selection spot. After an injury-shortened draft year, Lajoie took a step forward as a playmaker and as a defenseman.
He's a two-way defenseman that helped get his WHL team to the playoffs and who put up his best youth year with 42 points in 68 games. Lajoie will join the AHL Belleville Senators this year with two of that teams' best defensemen leaving, and will have a chance to play top-pairing minutes.
If he can excel in that role, he could be another part of a young Ottawa Senators defensive group.
8. Francis Perron
Last season stats (Binghamton Senators, AHL): 68 GP, 6 G, 20 A, 26 P, 14 PIM.
Perron is a winger with the ability to play his strong side as well as his offside. That makes him a valuable asset for the future of the Ottawa Senators, especially with the progression he's shown and the points he's put up. In his first year in the AHL, Francis Perron hit 26 points in 68 games. That comes a year after getting 108 points in 62 QMJHL games. If Perron can develop similarly to how he did in the Q, he could be up in the NHL soon. Especially with 2 older wings in Clarke MacArthur and Alexandre Burrows.