Vegas Golden Knights: 3 Potential X-Factors In 2017-18
The Vegas Golden Knights will begin their inaugural NHL season in October. Here's a look at three potential X-factors for them.
The Vegas Golden Knights were the talk of the off-season. Fans and pundits alike participated in mock drafts and the most die hards even suffered through the NHL awards show to find out who George McFee would select. With significantly favorable exposure rules in comparison to previous expansion drafts, Vegas was given the opportunity to come out of the gate and compete.
McFee however, opted to gather assets rather than take some of the best players available. He was able to extort draft picks and players in order to pass up on some of the better talent available to him in the expansion draft.
With that in mind here are some of the X-Factors for the Vegas Golden Knights to have success in the 2017-18 season.
X-Factor #1: Vadim Shipachyov
KHL star forward Vadim Shipachyov will make his NHL debut this season for the Golden Knights after spending his entire career playing in Russia. Last season, he was third in KHL scoring while playing with SKA Saint Petersburg, scoring 26 goals and 50 assists for 76 points in 50 regular season games. He added another 4 goals and 20 assists  for 24 points in 17 playoff games and captured his second Gagarin Cup last season.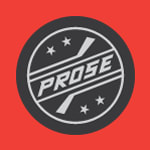 Shipachcyov is going to be counted on to give the Golden Knights an offensive punch, but one has to wonder how quickly he can adapt his game to the North American style of play. He won't be alone in producing the offense for the Golden Knights, as James Neal, David Perron, Reilly Smith and Jonathan Marchessault will also be heavily leaned upon to provide offense for the team.
Previously, these players have all been complimentary players. The question is can they be the go to players for the Vegas squad. The Golden Knights may not win many games next year but if Shipachyov can make adjustments quickly, they will still be a lot of fun to watch.