Columbus Blue Jackets: 2017 Season Preview, Predictions
After their best season in franchise history, the Columbus Blue Jackets won't be taking anyone by surprise in 2017-18. 
Before last season, everyone (this writer included) thought the Columbus Blue Jackets would finish towards the bottom of the NHL standings. However, hockey is a funny game. The Blue Jackets proved this by making the postseason. In the process, they nearly broke the record for most consecutive wins by an NHL team.
While Columbus looks strong going into the 2017-18 season, they're now a target. Teams aren't going to underestimate them anymore. Everyone will be gunning for them and nobody is going to be "surprised" by them anymore. Or at least nobody should.
The Blue Jackets have made the Stanley Cup Playoffs three times in their franchise history. They have won a total of three games, losing in the first round each time. More importantly, the Blue Jackets have never made the postseason in consecutive seasons. Columbus will hope to change that this season.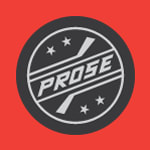 Columbus thrived during their 16 game winning streak. However, it's worth noting that outside of that win streak, their record was a rather lackluster 34-24-8, good for a .575 point percentage. By comparison, the New York Islanders and Tampa Bay Lightning, both of whom missed the postseason, each had a .573 point percentage.
The Blue Jackets will look to be more consistent in 2017-18. They fell apart after the All-Star break and limped into the postseason. Last season, the Blue Jackets didn't really have expectations. Perhaps this drove them to success. However, this season, success will be expected for the Blue Jackets. This team has set a high bar for themselves. Jack Adams Trophy winning head coach John Tortorella hopes to help his team match it and prove once and for all that he is a Hall of Fame caliber head coach.