Nashville Predators sign Juuse Saros to three-year extension
The Nashville Predators have locked up their future franchise goaltender Juuse Saros with a three-year extension worth $4.5 million
The Nashville Predators are known for their stellar goaltending. Pekka Rinne finally won the first Vezina Trophy of his career in 2017-18. However, he's a free agent after next season and he's on the wrong side of 30 years old.
Because Rinne turns 36 years old in November, the Predators must start looking towards the future. Nashville has ensured there will be a fairly smooth transition in net, as they have given restricted free agent Juuse Saros a three-year extension worth $4.5 million total. That's $1.5 million per year.
Saros has served as Rinne's backup goalie for each of the past two seasons. Combined, he has appeared in 47 games in those two seasons. In 2017-18, Saros set career highs in appearances (26), starts (23), wins (11), overtime losses (7), and save percentage (.925). He was named to the second All-Star team at the end of the 2017-18 regular season as well.
This is a terrific deal for the Predators. $1.5 million is a perfectly reasonable price for a proven backup goalie like Saros. Moreover, if Rinne moves on as expected, the Predators will have a cheap starting goalie who could be among the league's best. And even if he doesn't, Nashville will still have a very cheap backup option.
However, this deal seems to suggest the Predators see Saros as the eventual replacement for Rinne. Expect him to get more starts this season, potentially as many as 30. He could get even more if Rinne struggles or if he suffers an injury.
The Predators won the President's Trophy last season. Despite being the backup goalie, Saros still played a significant role in that accomplishment. He was arguably the second-best backup goalie in the NHL, trailing only Philipp Grubauer of the Washington Capitals.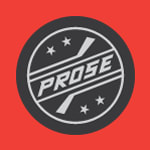 Unlike Grubauer, Saros will have to wait his turn. But everything about his admittedly small sample size so far suggests he'll be a bargain for the Predators for the next three seasons.