Arizona Coyotes: What Taylor Hall brings to the team
Taylor Hall is a perfect fit for the Arizona Coyotes.
Taylor Hall and the Arizona Coyotes could be a match made in heaven. Hall has the talent to bring the contenders to the next level. There's not a doubt in my mind that he will be playing on the top line. You don't acquire a guy of Hall's caliber and bury him within your lines.
If you had to draft the Arizona Coyotes lines right now, your best bet would be Hall and Phil Kessel as your top line wings. As for a center, that could be a revolving door. There's plenty of hockey left to figure that out before the playoffs roll around. We've seen teams who don't have a consistent player in a certain position do some damage come playoff time. They make do with what they have and build off of whatever chemistry is there.
With Hall comes an increase in production. His presence on the ice will help Kessel's numbers as well. Kessel on the top line is a rather foreign concept to most hockey fans. There is a possibility that this works really well.
Kessel has a decent amount of NHL experience under his belt which could play into the move along with how well they play together. Both are potentially point per game players and the damage that could be done is unreal. The possibilities are endless.
As of Monday, December 16th, Arizona has the tenth best power play in the league with a 20.7%. Hall's presence will boost that and potentially bring it into the top five.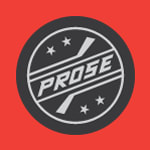 The addition of Hall is nothing but positive for Arizona. It appears that he wanted out of New Jersey as badly as Connor McDavid appeared to want out of Edmonton last season. With just a little over half of the regular season left, Hall will certainly give Arizona the edge they need when April rolls around.