Winnipeg Jets should acquire a defenseman at the deadline
After the departure of Jacob Trouba and the absence of Dustin Byfuglien, it is imperative that the Winnipeg Jets go out and get a defenseman for the playoff run.
The Winnipeg Jets lost a lot this offseason. Jacob Trouba and Dustin Byfuglien were just some of the pieces lost. With the team's defense very shallow at the start of the season there was reason to believe they will take a step back and refocus, which is what happened at the start of the season.
But they have since then rebounded and are hanging onto a playoff spot, in a wildcard spot. They have a record of 21-14-3 going into the game against St. Louis. After a Vezina-finalist year for Connor Hellebuyck in 2017-18, he took a small step back in the 2018-19 campaign.
However, this year he's back, posting a 0.924% save percentage and GAA of 2.53 to boot. He is leading the Jets right now to victory night after night.
Along with a resurgence from Patrik Laine and the steady offensive play from Mark Scheifele and Blake Wheeler, the team is contending for a playoff spot. But the lack of defensive depth should catch up to them eventually, so this is a concern that Jets GM, Kevin Cheveldayoff will deal with.
Right now their defense looks like this:
That's not a good defense at all, especially not for a contender like the Jets. Morrisey and Pionk are having great seasons, but the other four shouldn't really by in the NHL at this point. So it would make a lot of sense for the Jets to acquire a good top-four defenceman at or near the deadline.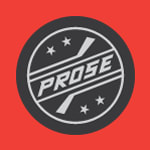 Their offense is good, their goaltending is doing fine but the only issue I have with them is the defense.