NHL Players as How I Met Your Mother characters
With the NHL on a break, we're starting to get bored. So here are hockey players as characters from the classic TV show How I Met Your Mother.
Have you been rewatching any cult classics during this NHL hiatus? One of my personal favorites is How I Met Your Mother. Don't worry if you haven't seen it!
I promise not to spoil it for you!  Each character is larger than life in their own way and brings a quirk or two to the MacLaren's Pub table.
1. Brad Marchand as Robin Scherbatsky
Robin is a Canadian born pop star who is a stereotypical Canadian hockey nut. I couldn't think of anyone better than Brad Marchand. A loud personality that has the grit of a true Canadian. Brad Marchand loves to make his presence known and is off the wall. Robin and Brad share a few of the crazy brain cells and that's what makes them the perfect casting!
2. Brady Tkachuk as Lily Aldrin
I don't know how to say this nicely, but both are really good at getting under people's skins. Lily is great but my god there are some episodes where you wish you could mute her character, and I'm sure players around the league could say the same about Brady Tkachuk.
3. Dougie Hamilton as Marshall Ericksen
If you've watched the show or have seen any of Jason Segal's work, you'd know that he's a big dude. That's what made me think of Dougie Hamilton. Marshall and Dougie are also really silly names.  Hamilton has a really bright and goofy personality that matches Marshall so well! Dougie is one of my favorite hockey players and Marshall is my favorite character so it only seemed fair!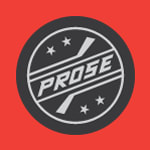 4. Tyler Seguin as Barney Stinson
This was an obvious choice and I feel like you knew you it was going to be Segs before you scrolled down. Both are playboys who could charm the pants off of anyone who looks in their direction. The romance with Robin made it an obvious choice for me to pair Marchand and Tyler Seguin together.