Stanley Cup Playoffs: Evaluating pros and cons of the 24 team format
We all want the NHL back, and when it does, it looks like it'll go straight to the Stanley Cup Playoffs. Will it be a 24 team format?
The only good thing to come out of this NHL shutdown is the "I miss hockey so much" memes that have shown up on the internet. For example, my personal favorite said "I miss hockey so much I went to the airport to boo the Flyers, but since no one was there, I booed the Jets instead." Case in point, without hockey, life is meaningless. We can only take so much of NHL Network reruns. We need the Stanley Cup Playoffs.
A few weeks ago, a unique concept came up that when the NHL resumes play, they're very steadfast in calling this a "pause" to the season instead of postponement or cancellation, and it might include a 24 team format.
It sounds absolutely ridiculous, especially considering that over 77% of the league would reach the postseason. But the more you think about it, and consider the situation at hand, the more it begins to make sense.
From a pure business sense, a 24 team postseason makes a lot of sense for the NHL. The NHL has lost an insane amount of money with the postponement, and potential cancellation, of games.
Having more teams in the playoffs would be a quick way to make up some of that revenue. Instead of having the normal 16 teams pulling in revenue and gate receipt, eight more teams would be making money for the NHL come the playoffs. That's got to be something that would Gary Bettman tip the scales in it's favor.
Think of the 24 team playoff as more a hybrid regular season and post season instead of a completely different playoff structure. Also consider the situation unique to the 2019-2020 season and the likelihood that it won't be repeated again. Teams want to make up for lost revenue, and fans want to make up for lost games. This seems like a compromise that ultimately ends with the NHL's goal of awarding the Stanley Cup in 2020.
As for official word from the NHL, an NHL.com article had them say the ultimate goal is to "award the Stanley Cup with integrity", as explained by deputy commissioner Bill Daly. The initial delay was expected to be three to four weeks, but that timetable seems unlikely now. Daly pointed out the large portion of regular season games played, at least 68 per team, which can mean the NHL is looking at a "straight to playoffs" type strategy.
Daly was quick to shoot down one of the main components of the twenty-four game playoff proposal.
"What integrity means in the context of a playoff tournament, there's a couple different aspects to that. Is a single-elimination game in the context of our sport, is that really fair? And maybe it is fair, but maybe it's fair in some contexts of the playoffs and not in others. So you want to come up with a format that you think is fair for the participating teams but also has integrity in terms of producing a deserving winner."
No time-table for making a decision has been set. Such was commonplace with previous lockouts, such as "if a deal isn't reached by this date there won't be a season". The NHL has experiencing rescheduling the season to a shorter time table because of lockouts, but it seems the NHL might not look at those lockout shortened seasons as an example to follow in this situation. This entire situation is unprecedented, and so is the league's response.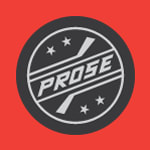 The NHL's optimism in this entire situation is amazing for the game and for the fan. We all know that this is a season like no other, one that will hopefully have a happy ending. Glad to see the NHL is doing all it can do to bring hockey back.