Edmonton Oilers: Top 3 needs heading into the 2020 offseason
The Edmonton Oilers have improved this season, but still have a ways to go. Here are three things they need in order to be even better for 2020-2021.
The NHL's pause and possible cancellation is devastating news for the Edmonton Oilers and its fans. They were on the brink of making the playoffs for just the second time in the last 14 seasons with 83 points through 71 games. That was good enough for them to be sitting second place in the Pacific Division.
They were having spectacular seasons from many players, none more so than Leon Draisaitl whose 110 points was leading the league by a wide margin. In fact, teammate Connor McDavid was sitting in second with 97
For Draisaitl, it was becoming one of the best regular seasons we have seen from a scoring standpoint in recent memory. Unfortunately, it may be forgotten if this season is unable to continue.
Despite appearing to turn a big corner this season, there are big areas the Oilers need to improve at if they want to become Stanley Cup contenders. Here are three main things they need in order to improve.
Winger(s) for McDavid
The Edmonton Oilers have struggled for the majority of Connor McDavid's career to find him competent wingers. It seems to often be a revolving door as his wingers sometimes change multiple times per game. The past couple seasons, the team started playing Leon Draisaitl on his line, and the two turned into one of, if not the most dynamic duo in the entire league.
The problem with McDavid and Draisaitl on the same line was that when those two were not on the ice the team got dominated and generated almost zero offence. Newly brought in head coach Dave Tippett decided to change that this year, moving Draisaitl to a line with Ryan Nugent-Hopkins and Kailer Yamamoto.
That change has paid major dividends for the Oilers, who have had a tremendous season. Unfortunately for McDavid however, he is left many nights to do it on his own at even strength play as he has been forced to play with wingers well below his skill level. He has still had a fantastic season with 97 points in 64 games, but would be even more dominant with a competent winger on his line.
Scoring Depth
The Oilers have lacked scoring depth for years. Though it has been better this season compared to years in the past, it is still not good enough. Prior to the NHL's pause, they sat 11th place in league scoring. This doesn't sound too bad until you remember they have the top two scorers in the entire league. After McDavid, Draisaitl, and Nugent-Hopkins, their offence really drops off.
General manager Ken Holland did well to address this at the trade deadline, bringing in forwards Andreas Athanasiou and Tyler Ennis. However, with both players contracts set to expire at the end of this season, Holland will need to do his best to re-sign them or replace them with other depth scoring in free agency.
Puck Moving Defenceman
The Oilers have lacked puck moving, offensive defencemen for years. Sure, Oscar Klefbom is solid in that department but after that it drops off pretty quickly. If you take a look at the current NHL standings, all of the top teams seem to have multiple players on the back end who can move the puck.
They do have some in house options that may be able to help with this as soon as next season. Defenceman Evan Bouchard, who was taken by the Oilers 10th overall in the 2018 draft, may be ready to take that step. His first professional season was promising, as he put up 36 points in 54 games with the Bakersfield Condors. However, he is still just 20 years old and is no-where near a finished product just yet.
Another possibility is Ethan Bear. The 22-year-old surprised everyone when he not only made the Oilers roster out of camp, but was one of their most consistent players all season. His stat line of five goals and 21 points in 71 games won't blow you away, but that also came with no time on the powerplay. Perhaps he will take an even bigger step next year and develop into the offensive defenceman his team lacks.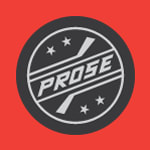 Banking on either of those players to become that next season is certainly a gamble, as no one knows what they will become just yet. With a hockey market that is starving for success, Holland will likely want to add a proven defenceman for this role, whether it be via free agency or a trade.