Edmonton Oilers forward Colby Cave dies at age 25
The Edmonton Oilers have sadly announced that forward Colby Cave has died at the age of 25 after suffering a brain bleed due to a colloid cyst.
It has been a rough time without hockey for hockey fans. But for the Edmonton Oilers, it's been especially rough. Recently, prospect forward Colby Cave went to the hospital about some headaches. It turns out he had a colloid cyst and needed emergency surgery.
On Saturday, the Oilers announced Cave has passed away due to a brain bleed after being in a medically-induced coma for several days. Cave leaves behind his wife, Emily, who was extremely supportive throughout the process.
Cave played primarily for the Bakersfield Condors this season, though he did play in 11 games for the Oilers. In 44 games for the Condors this season, Cave put up 11 goals and 12 assists for 23 points.
He was originally signed by the Boston Bruins as an undrafted free agent. In 23 games with the Bruins, Cave tallied one goal and four assists for five points. He spent the 2018-19 season split between the Bruins and the Oilers. The Oilers claimed him after the Bruins put him on waivers in January of 2019. Between the Oilers and the Bruins, Cave put up three goals and five assists for eight points.
In total, Cave played in 67 NHL games, scoring four goals and nine points. He also put up 54 goals and 138 points in 283 AHL games. In the WHL, Cave put up 202 points (95 goals and 107 assists) in 287 games. His impressive WHL numbers earned him a shot with the Bruins as an undrafted free agent.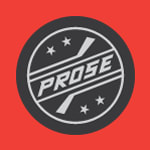 This is a senseless tragedy and it's heartbreaking to hear. Cave's death does not appear to be related to the novel coronavirus, as his agent confirmed COVID-19 wasn't a factor to his client's condition back on Tuesday. Our thoughts go out to the Oilers, as well as Cave's family.