Former Calgary Flames forward Kris Versteeg announces retirement
After 11 NHL seasons, forward Kris Versteeg, who played for seven teams including the Calgary Flames, Chicago Blackhawks, and Florida Panthers, has retired.
Former Calgary Flames and Chicago Blackhawks forward Kris Versteeg announced his retirement on April 14th after playing 11 seasons in the NHL. He also played for the Florida Panthers, Toronto Maple Leafs, Philadelphia Flyers, Carolina Hurricanes, and Los Angeles Kings.
This statement came from the NHL Player's Association and was also further promoted by his former teams such as the Flames and Blackhawks. The Flames took to social media to share some of Versteeg's accomplishments.
Versteeg was drafted 134th overall in the 5th round of the 2004 NHL Entry Draft when he was selected by the Chicago Blackhawks. He is a Lethbridge, Alberta native that ended up playing 643 games in the NHL.
https://twitter.com/NHLFlames/status/1250091499154362368
He spent most of his time with the Chicago Blackhawks where he played in 294 games in five seasons. In his sophomore season, he was third in the running for the Calder Memorial Trophy with 24.47% of the votes. With the Blackhawks, Versteeg won two Stanley Cups in 2010 and 2015.
Versteeg was traded back and forth from a variety of teams including the Chicago Blackhawks, Toronto Maple Leafs, Florida Panthers, Calgary Flames, Philidelphia Flyers and Caroline Hurricanes and Los Angeles Kings. His final season was in 2017-18 when he played in 24 games for the Flames and battled a hip injury that he ended up getting surgery for. 
He was able to return later in the season and ended up playing his last NHL game on March 18, 2018. In his retirement statement, he thanked his friends, family and coaches that helped him along his hockey career.
In recent years, Versteeg played a key part in the veteran leadership on the young Flames team. He also was a clutch player that came up big in shootouts for the Flames.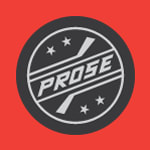 Versteeg was an energetic player that was well respected by teammates and heads into retirement with an impressive career to look back on. Who knows, maybe he has a future career in commentating.