NHL fans making a difference in their hockey communities
NHL fans have been giving back during the novel coronavirus pandemic in a variety of ways. Here's how they've been helping their communities.
The novel coronavirus pandemic has ripped through the world at a fast and devastating pace. It has postponed, and effectively canceled, the NHL season. Medical supplies such as masks have become scarce everywhere from hospitals to local pharmacies and surgical supply stores.
As the number of confirmed cases and death tolls rise and media outlets release story after story of heartbreaking news, it's extremely hard to find positivity in these times.
Hockey fans are assisting in the fight to provide masks while spreading as much love and positivity as they can within their hockey communities and beyond.
Cover Your Faceoff
Vlad Nevryanskiy and Iulia Svet are small business owners in Brooklyn, New York. Their business was shut down at the start of this pandemic and they were looking for ways to utilize their free time giving back to the community. During the first days of idle time, Vlad cut up a New York Rangers T-shirt for Iulia to turn into a personalized face mask.
Tolik Borts, a direct support professional and property management specialist in Albany, came across Vladimir's finished mask in a Facebook post and shared it to a large Facebook group. The explosive responses that were received from that post inspired them to create more masks for other people.
Providing masks to people in need when face masks are in high demand and low in stock across the nation became their purpose. Amanda Cohen, a program manager from Long Island, was inspired by this purpose and offered her assistance in promotion and organizing.
Daniel Miller, a member of the US Army currently stationed in Korea, offered his assistance as a graphic designer. Team #CoverYourFaceoff was born.
"We have been able to provide essential employees personal protective equipment that has become scarce during this pandemic," says Amanda. "Use of our double filtered masks saves lives. Our Facebook page has also become a place where our supporters find socialization amidst the quarantine with people they share common interests with and a place of comfort when humanity needs it most."
#CoverYourFaceoff has produced over 200 masks and currently have hundreds more in production. This team is dedicated to raising enough money and supplies to produce more masks for donation to essential workers. The movement has created such a positive buzz within the Rangers social media fan community that other Rangers fans have donated hundreds of team T-shirts to assist in the cause.
Finished masks have been distributed to essential businesses and hospitals in different parts of New York, other NY Rangers fans across the nation and even back to the US Army base in Korea. #CoverYourFaceoff has even connected with former NY Rangers player Ron Duguay, donating a mask to him and adding on to the awareness of the movement.
Not only are they helping essential workers in need, they are also a vehicle for other caring people who want to assist essential workers in need. People taking care of other people in a time where everyone needs to stand together, even when they physically can't stand together. Amanda says the support has been incredible.
"The gratitude we've gotten from each person we've donated a mask to has been so genuine and the way our entire hockey community has come together in donating to the cause has been so rewarding."
Michelle Colbert
Michelle Colbert is retired after 25 years of working in politics. She currently resides in Steelville, MO and is a St. Louis Blues season ticket holder. Michelle now runs a business out of her home called Shellbellz Country Corner.
The original purpose of the business was selling home grown vegetables and creations from her garden such as canned goods, jams, jerky, and spices. Michelle also made hand-sewn items such as aprons, table runners, and pot holders. What it has turned into the past couple of months has become much more essential in this time of crisis.
Since the start of the pandemic, Michelle has made thousands of medical face masks all by herself. She spends 15-17 hours a day independently creating masks of all different patterns, including Blues themed varieties.
Michelle uses a woven fabric that contains plastic as an added barrier, which is what hospitals used prior to the days of disposables. She has donated masks to hospitals, clinics, nursing homes, law enforcement agencies, postal offices, and grocery stores all around Steelville and greater parts of Missouri.
The donations have been well received and the people she has been helping have been very grateful. Michelle's favorite part of giving back to essential workers in need is seeing the smiles on their faces.
"While the world temporarily crumbles around us, I feel so blessed to be able to help my fellow humans," says Michelle. "Happiness is just over the horizon"
Helen TK Garcia
Helen TK Garcia is a stay at home mother from San Jose, CA. She is a passionate San Jose Sharks fan that is well known for her creativity within the Sharks fan base through social media. Helen has displayed a wide variety of face paintings and wardrobe concepts that have been featured through Sharks fan pages on Facebook and official websites.
One of her friends asked her to make a Sharks version of a face mask. Helen posted the finished mask in a large Sharks group on Facebook. Other SJ Sharks fans started asking her to make masks for them. And at that point, she decided to help the cause by making as many as possible.
"The nurses, doctors and staff are stressed and the pain shows," says Helen. "My part to help them in it is to provide something to ease the pain. I have always thought to help those in need before yourself. These are men and women on the frontlines of a battle that I can not fight myself."
Helen has produced roughly 60 of these specialty SJ Sharks masks and there are more than 80 in production waiting on supplies. She has also produced several headbands with buttons to relieve the pressure around the ears for medical professionals that wear masks constantly. The supplies have gone to all different parts of the greater San Jose area.
Helping people from hospitals and nursing homes all the way to those who are immunocompromised. Helen has received donations for supplies and equipment from several Sharks fans within the hockey fan community to keep producing her products.
Helen has put in over 80 hours, going well into the late nights working on these supplies while working through her home responsibilities. Between home schooling her six year old child, taking care of other elderly people in quarantine and dealing with her own health issues and low income, it hasn't been easy for Helen. She continues to do what she can to help as many people as possible.
Hockey driven companies such as Bauer and CCM have converted their factories to make medical supplies for those in need. Professional hockey players like Artemi Panarin, Henrik Lundqvist, Sergei Bobrovsky, Alex Ovechkin, and many more have supplied either money towards causes or medical supplies for those in need. No matter how large or small the scale is, these are all examples of big hearts making sacrifices towards a greater good together.
The masks and gestures featured in this piece aren't gimmick masks to make a quick buck, they are personal tokens that represent who people really are and help bring some calming normalcy to uncomfortable situations.
All proceeds go back into making more masks and supplies to help more people. Collective efforts such as these and similar efforts out there just like them is what it takes to help defeat this invisible killer.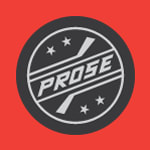 Everyone chipping in what they can in solidarity to spread help to those who need it, positivity in times where it is hard to find it and hope to weather the storm towards the better days ahead. We are all in this together and we will get through this together.