Stanley Cup Playoffs: Top 3 stars from the second round
The second round of the Stanley Cup Playoffs saw some outstanding, unforgettable performances.
The second round of the Stanley Cup Playoffs concluded on Saturday night. In a playoff round where we were given the gift of three game-seven finishes in two nights, the title of superstar was both earned and reinforced by the likes of Victor Hedman, Nathan MacKinnon, Elias Petterson, and Miro Heiskanen. All while being introduced to new and unlikely heroes in Joel Kiviranta and Thatcher Demko.
Young players are emerging and even becoming the torch bearers of the league. As a fan, it is so great to see. On the blueline alone, Quinn Hughes, Cale Makar, and the aforementioned Heiskanen overshadowed slightly more seasoned, at the ripe old age of 25, Shea Theodore.
The second round saw so many great performances, so let's take a look at the best of them.
Honorable Mention
Theodore, who lead the Vegas Golden Knights in scoring during their series with Vancouver, only makes honorable mention despite some incredible play. Also deserving of honorable mention are New York Islanders forward Mat Barzal, and Tampa Bay Lightning forward Brayden Point.
Barzal finished New York's second-round with six points against Philadelphia. He was the most abused and battered player in the series, seemingly finishing with as many stitches as points after taking a nasty high stick in Game 5. Also, if you have yet to see his Game 6 snipe, go find it now.
Brayden Point's success has been overlooked because Tampa closed out Boston in five games (seems like weeks ago after all the Games 7).
Point's playoff scoring totals have fallen slightly behind pace because of Tampa playing two fewer games than other teams with players on the leaderboard. Despite that, the 24-year-old scored eight points in the five-game series.
1st Star
The first star of the second round has to Miro Heiskanen. His name has already appeared multiple times above, all for good reason. The second-year Finish defenseman was tied for second-round points with Jamie Benn at nine. That is just on paper.
More importantly, Heiskanen made a visible impact on gameplay nearly every shift. In the most arguably the most entertaining series of the second round, he was by far and way Dallas' best overall player.
As mentioned during the USA game seven broadcast, Heiskanen was perhaps the only player that could have neutralized a late-game drive to the net by Nathan MacKinnon that resulted in nothing more than an exciting zone entry.
It was a shame that Heiskanen was not even a finalist for the 2019 Calder Memorial trophy. It is time he becomes a household name and one of the superstars the NHL needs moving forward.
2nd Star
Staying with that amazingly entertaining Stars vs Avalanche series, only shifting to the losing side. Nathan Mackinnon is the best hockey player in the world right now. He is defensively better than and gets more out of his teammates than any former 2015 1st overall picks who were eliminated in the qualifying round by Chicago.
In the second round, MacKinnon drew comparisons to Bryan Trottier, Bobby Orr, and even The Great One. To be mentioned in the same sentence as those three legends is not something done lightly. Mackinnon scored in 14 straight games to open the playoffs and scored 12 points in his seven second-round games.
After all of that, he is merely the second star because his worst game and only game in his playoffs without a point was in the crucial game seven. Now the Avalanche are eliminated and nobody cares about an amazing performance that failed to lift a team out of the semifinals.
3rd Star
Victor Hedman has scored over 50 points in each of the last four seasons, and is the defensive anchor on a very high powered Tampa Bay team. He is good, the Lightning are good. Tampa finished the defending Eastern Conference champs in five games and all eyes went to the other three series that all went seven games.
Tampa has got a chip on their shoulder rooted in last years first-round sweep of an exit after winning the Presidents trophy. Hedman is a huge reason Tampa has looked so good in this playoff year. Yes as mentioned earlier Point lead the Lightning in scoring during the second round.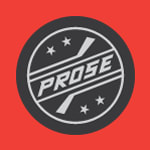 However, Hedman still scored six points in five games, including four goals. One of those goals was the nasty double-overtime shot that was the nail in Boston's playoff coffin.