Washington Capitals: 2020 offseason outlook, preview
What's next for the Washington Capitals?
Today, we are going to talk about a team that is the 2018 Stanley Cup champions and are more than happy to tell you that. A team that came in with high hopes, winning the Stanley Cup in this unique playoff structure and fell flat. Ladies and gentlemen the Washington Capitals.
The Capitals were eliminated in a gentleman's sweep by the New York Islanders. A gentleman's sweep is winning Games 1,2, and 3. Then you lose Game 4, but win Game 5 convincingly.
What Doomed the Capitals: Scoring depth, sorta what did the Penguins in. Relay on there big scores while the rest figure it out. Sure, Alex Ovechkin, T.J. Oshie and Evgeny Kuznetsov all scored, John Carlson got seven assists, but outside of them, there was little to show, and Tom Wilson got a goal. That's about it.
Reason to be optimistic next year: Well, the core is still coming back long term. Oshie, Backstrom, Kuznetsov, and Ovechkin are all coming back, even Garnet Hathaway, Richard Panik and Carl Hagelin are locked up over the next few years.
On the defense, Carlson coming off a career year, Dmitry Orlov, Michal Kempny, and Nick Jensen are also locked up over the next several years. There is some good youth in the pipeline with Martin Fehervary and Alexander Alexeyev down in Hershey.
Reason to be down: All of the above names are locked up short and long term, which means money for other players just isn't there.
Case in point, Braden Holtby is going to be leaving Capitals. He wants Carey Price money. It's a goaltender's market with the rise of goalie tandems.
Outlook for Next Season: With the likelihood of a shortened season and salary cap, the Capitals are in a Cap Crunch, with not much room. Some fans want Radko Gudas or Brenden Dillon back as well, the question is do they have the money. Maybe pay for one and bring one up through the pipeline.
Even with all that, I still believe they will be contenders, just a word of caution to Caps fans, the rest of the division is catching up with you. It's no longer the Caps, Pens, and everyone else.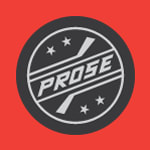 The Hurricanes are getting better, the Isles are a modern trap, Rangers and Blue Jackets are getting younger and better. The Devils have a decent farm system in Binghamton, so its not just about the Caps anymore, others are coming for you within your own division, not just the black and gold.