NHL trade rumors: Edmonton Oilers have interest in Matt Murray
According to the latest NHL trade rumors, the Edmonton Oilers have interest in goaltender Matt Murray.
This offseason's going to be an interesting one for goaltenders. Not only are there goalies like Anton Khudobin, Braden Holtby, and potentially Robin Lehner available on the free agent market, there are also various trade candidates. One of them is Matt Murray of the Pittsburgh Penguins and according to the latest NHL trade rumors, the Edmonton Oilers have shown interest in him.
According to Pierre LeBrun, the Oilers have expressed interest in him and have had discussions with the Penguins regrading Murray.
However, the price is a bit rich for Edmonton, especially in a goalie market that has more goalies than teams who need a starting goalie.
LeBrun suggests the price right now for Murray is a first-round pick and the Oilers are balking at the price. They should, because Murray isn't worth a first-round pick right now. He's someone the Penguins might not even qualify a contract should it come to that.
As LeBrun suggests, the Oilers can afford to be patient in the goalie market. They're even considering bringing back Mike Smith, though that would be a very unwise decision by the Oilers.
For the Penguins, they still have a lot of suitors out there for Murray. The Colorado Avalanche have reportedly expressed quite a bit of interest in him. So have the Buffalo Sabres. The Calgary Flames would also make a great deal of sense as a suitor for Murray.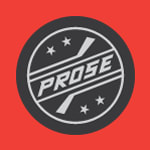 Murray is being traded because he has been declining in recent years. While he does have two Stanley Cups on his resume, his save percentage has been dwindling since winning his second Stanley Cup in 2017. Also, the Penguins have Tristan Jarry, who will most likely replace him in net. It seems it isn't a question of if the Penguins will trade Murray – it's a matter of when they'll do it.