Anton Khudobin stays with Dallas Stars with three year deal
The Dallas Stars are keeping Anton Khudobin around for the next three years
Once the NHL's free agency period began on Friday it did not take long for the goalie tiles to fall into place. In no particular order Cam Talbot, Braden Holtby, and Henrik Lundqvist all signed within a couple of hours of each other. With the goalie market set, the Dallas Stars ensured that 2020 playoff hero Anton Khudobin stayed in a Stars' sweater.
Khudobin's new deal is a three-year contract valued at $3.33 million per year. Khudobin has long been a journeyman backup goaltender playing for five different teams including two separate stints with the Boston Bruins. The goalie affectionately dubbed "Dobby" in reference to Harry Potter, has only played in 40 or more games in once in his career. That was in 2018-2019 with Dallas.
Before the NHL's 2020 COVID bubble playoff tournament, Khudobin had only appeared in two playoff games and both of those were in relief. So when the Stars' starting goalie Ben Bishop went down with an injury, it was believed that Dallas would be checking out of their bubble hotel rooms fairly quickly. That was until the legend of Anton Khudobin was made.
Dallas struggled in the western conference's round-robin. Then played a very strange series against the Calgary Flames that included a series clinching game six where the Stars fell behind 3-0 but ended up winning the game 7-3. Naturally, Dallas would fall short at some point as they advanced right?
Wrong, led by Khudobin and unlikely Joel Kiviranta's game seven hat trick Dallas beat the Colorado Avalanche. Then proving it was somehow not a fluke the Stars would beat the Vegas Golden Knights and advance to the Stanley Cup Finals. Dallas did not win the cup but they took the much more skilled Tampa Bay to six games.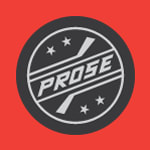 If he somehow Dobby did not gain tons of new fans nationwide, he is now a Dallas hockey hero forever. His new contract is the longest term, as well as the highest annual salary he has been awarded in his NHL career. There is no doubt that his impromptu playoff performance is how he earned it.