Boston Bruins: Key players could miss part of next season
BradMarchand and DavidPastrnak of the Boston Bruins could miss the start of the 2020-21 season.
On October 13, the Boston Bruins announced that three of the teams' stars had surgeries. These surgeries could impact when these players start the 2020-21 NHL season. The three players that had surgery done on them were David Pastrnak, Brad Marchand, and Charlie McAvoy.
According to ESPN's Greg Wyshynski, each player had their own specific surgery. Pastrnak, underwent a right hip arthroscopy and labral repair on September 16. To be clear, hip arthroscopy is a surgical procedure that allows doctors to view the hip joint without making a large cut through the skin and other soft tissues. A timetable for his return is supposed to be five months from when the surgery was done.
The Czech native has progressed into a superstar since being picked 25th in the 2014 NHL Draft. This past year, the map candidate, had his best season points wise. He tied Alex Ovechkin of Washington for the league lead in goals with 48. He also tallied 47 assists for a total of 95 points in just 70 games.
One of Pastrnak's line mates, Brad Marchand also had surgery. He specifically underwent a sports hernia repair on September 14. According to Orthoinfo, a sports hernia is a painful, soft tissue injury that occurs in the groin area. It is mostly a tear or strain of any soft tissue in that particular area.
The three time NHL all-star and 2011 Stanley Cup winner, also played in just 70 games last year. He sniped 28 goals and added on 59 assists for a total 87 points. Marchand finished 9th in Hart and Selke trophy votings. His recovery is slated for four months, from the date of the procedure.
Charlie McAvoy, one of the teams' brightest young stars also had surgery. However, it doesn't seem as serious as the others. The 22 year-old announced that he underwent a right knee arthroscopy on September 8th. He has been told that he can resume normal offseason activities and is expected to report for training camp.
McAvoy has proven to be one of the best defensive defenseman in the league. In his short three year career, he has totaled 356 hits. He has still yet to play an entire 82 game regular season. He has also proven to not be a liability on the offensive side of the puck. This past year, McAvoy scored 5 goals and assisted on 27 others for a total of 32 points.
He also has a career plus/minus of a plus-58. The NHL has scheduled January 1st as the target date to start to 2020-21 season.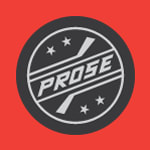 Only time will tell if all three can play at the start of the season. It is expected that a couple of them might miss a number of games when the season starts. If not, expect the Boston Bruins to have a bit of a slow start when the league starts playing games again. All shall return as the season progresses.