NHL Free Agency: 5 teams who should sign Mike Hoffman
Mike Hoffman is the top forward still available in NHL free agency. Which teams should be the most aggressive to sign him?
NHL free agency is starting to hit a bit of a lull. Teams are very close to the cap ceiling of $81.5 million, which means Mike Hoffman is standing there awkwardly like a nerd at a dance waiting for a team to sign him.
According to Frank Seravalli, Hoffman is considering taking a one year deal and entering free agency again next year. Elliotte Friedman confirmed this. There are various teams interested in him, but it appears he won't be getting a long-term deal this offseason.
Hoffman is a proven goal scorer, but with so many teams struggling for cap space, he won't be getting the contract he thought he would be getting as recently as earlier this year.
Which five teams should be the most interested in him?
Vancouver Canucks
After losing Tyler Toffoli to the Montreal Canadiens, the Vancouver Canucks have a huge hole on their second forward line. Loui Eriksson is currently slotted to be their second line right wing, which isn't going to cut it for a Stanley Cup contender.
The Canucks would have to move out some salary to squeeze in Hoffman, but if he's willing to sign a one-year deal, it's worth it. He would give their second line the goal scoring they'd otherwise miss with Toffoli gone.
New York Islanders
Hoffman would help the Eastern Conference runners up in several ways. First of all, the Islanders need more offense. It's that simple. Against the Tampa Bay Lightning, their inability to score cost them. Since the start of the 2014-15 season, Hoffman ranks 20th among forwards in goals per game (min. 400 games played).
Secondly, the Islanders power play also needs a bit of help. Hoffman could provide a huge boost there. Since the start of the 2017-18 season, Hoffman ranks 16th among forwards in power play goals per hour.
The Islanders would have to get creative to fit him in under the cap ceiling since they have to give significant raises to both Mathew Barzal and Ryan Pulock. And because Anthony Beauvillier will need a big raise next summer, they likely can't do anything but a one year deal. But Hoffman would make a lot of sense for the Islanders.
Columbus Blue Jackets
Much like the Islanders, the Blue Jackets are hoping to improve their offense this offseason. They were definitely in on Taylor Hall, as they moved out quite a bit of cap space to try to woo him. While the Blue Jackets ultimately fell short, Mike Hoffman would be a pretty nice consolation prize.
Boston Bruins
The Boston Bruins have other things to worry about, such as their defense, but their top-nine forward group could use a goal scoring boost. Ondrej Kase was supposed to provide that, and he still might. But the Bruins are going to need to add some forward depth to make one last Stanley Cup run. Hoffman would provide that.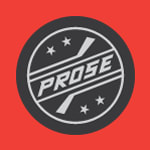 Nashville Predators
After losing Craig Smith, there's a huge hole in the top six of the Nashville Predators. Hoffman would help fill that hole, even if it's just for one year.