NHL trade rumors: 3 teams who should trade for Jonathan Toews
The latest NHL trade rumors suggest Jonathan Toews could be on the trade block after the Blackhawks announced their rebuild. Which teams would make the most sense for him?
The Chicago Blackhawks have announced they're rebuilding. Well, sort of. You can't really rebuild when your roster has Jonathan Toews and Patrick Kane on it, can you? The latest NHL trade rumors suggest Toews in particular isn't overly happy about the Hawks rebuilding.
Toews didn't sound too happy in a recent interview with Mark Lazerus of The Athletic (subscription required). "I've never been told that we were going through a rebuild. That has never been communicated to me, for that matter."
Though general manager Stan Bowman has met with his veterans and reportedly got them on board, it wouldn't be surprising if Toews doesn't want to stick around for a rebuild. And, as I said earlier, it makes no sense to rebuild with Toews and Kane on the roster.
The tricky part is Toews has a full no-movement clause. In short, he's not going anywhere unless he wants to be traded (or made available in the 2021 NHL expansion draft). Also, Toews has a $10.5 million cap hit, which isn't ideal. Keep in mind a lot of teams are struggling to stay under the salary cap.
This means the Blackhawks will probably have to retain some salary to trade Toews. Which is fine because once they trade him, their true rebuild can officially get underway. It's not likely the Blackhawks will trade Toews, but if they do, these three teams would probably make the most sense.
Columbus Blue Jackets
Contender? Check. Could use another center? Check. Team that values veteran leadership? Check. The Columbus Blue Jackets would make quite a bit of sense for Toews. They have $12.9 million cap space after trying to sign Taylor Hall, but ultimately falling short.
The Blue Jackets still have to re-sign Pierre-Luc Dubois, but maybe if the Blackhawks retain 50%, a trade involving a first-round pick, one of the Blue Jackets young goalies, and another pick or prospect would work for both sides.
Winnipeg Jets
Toews would have to accept any trade. Since he is originally from Winnipeg, it's reasonable to think he would accept a trade to the Jets. The Winnipeg Jets need a second line center with Bryan Little likely out long-term thanks to a weird ear injury.
Thanks to their cap situation, Little would probably be having to head to the Blackhawks, but he'd likely just be on the LTIR anyway. The Blackhawks would have to retain a bit of Toews' salary, but the Jets have some fascinating prospects. Maybe they'd like Sami Niku or Kristian Vesalainen, along with a first round pick?
Calgary Flames
The Calgary Flames could still be looking to shake up their roster a bit after a disappointing playoff exit. Toews would give them impressive depth down the middle. With Monahan, Backlund, and Toews as options at center, few teams could beat that center depth.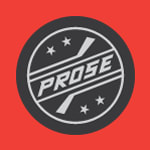 Noah Hanifin could make sense for the Blackhawks. At 23 years old, he's still a young defenseman and he's a pretty solid top four defenseman. He'd be an upgrade over what they have now and he's still young enough that he could be a part of the next contending Blackhawks team.