Buffalo Sabres: Rick Martin Belongs In The Hall Of Fame
The Hockey Hall of Fame seems empty without Buffalo Sabres forward Rick Martin. A grave injustice must be rectified.
Hall of Fame voting in any sport can be terrible. Terrell Owens' bust remains absent in Canton despite the polarizing receiver having a solid case as being the second best receiver of all-time. Ken Stabler had to wait until he died to get in. This year, Tim Raines got his long overdue enshrinement in Cooperstown. Now another Hall of Fame injustice must be rectified – the exclusion of Buffalo Sabres forward Rick Martin in the Hockey Hall of Fame.
He's perhaps most famous as being one-third of the legendary "French Connection" forward trio. Usually, center Gilbert Perreault is the one given credit for the line. And that's certainly not a bad opinion. After all, he's a Hockey Hall of Fame member. However, Martin deserves acknowledgement as well.
Why is he not in the Hockey Hall of Fame? There are several arguments made against him, all of which can be debunked, or at least logically explained away. The primary red mark on his career is how short it was. Martin suffered two tragic injuries, a concussion in 1977 and a knee injury in on November 8, 1980. The latter is what did him in. He played just 14 NHL games after that before retiring.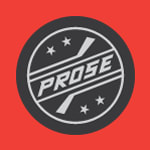 Can you hold it against Martin that he was a victim of circumstances beyond his control? Probably not. When Martin was healthy, he was very dominant. Entering the 2017-18 season, he ranks 11th in goals per game with 0.561. It's worth noting of the 10 people above him, nine of them are either in the Hall of Fame or will be once they retire.
In fact, 14 of the first 17 in career goals per game are enshrined in Toronto. Only Tim Kerr, Martin and Steven Stamkos remain excluded. Stamkos is still active. Kerr played almost exclusively in the 1980's, when everybody scored goals. Meanwhile, Martin played a total of 71 games during the decade. And his knee was shot for a decent portion of those games.
Martin might have only played in 685 games. But when healthy, all he did was score. From the start of the 1971-72 season (his rookie year) to 1979-80 (his final healthy year), he scored 385 goals, fourth in the NHL during that span. The only three players to score more than him? Phil Esposito, Guy Lafleur and Marcel Dionne. That's excellent company to be in. During the same span, Martin ranks eighth in points. Everyone above him is in the Hall of Fame. He finished in the top 10 in goals five times. And in over half of his game seasons, Martin averaged over half a goal per game. That's called consistency.
A common argument against Martin is he never won any major awards. This is a fair criticism, and one which should be noted. However, take a look at Mike Gartner. Despite never so much as placing in the top eight for any major award, he was recently named one of the top 100 players of all-time. So maybe individual awards aren't everything. Martin has a more impressive awards resume than Gartner, with four postseason All-Star selections (two first team and two second team).
685 games isn't too short of a sample size. Bobby Orr, who many rightfully consider the best defensemen ever, played in only 657 games. Pavel Bure only played in 702. So it's time for the Hockey Hall of Fame to correct a grave injustice. Martin deserves enshrinement. The bar has been set and he passes each test with flying colors.