Washington Capitals: Is A Goaltender Controversy Brewing?
Given Braden Holtby's recent struggles, the Washington Capitals might have a goaltending controversy on their hands
The Washington Capitals went into this season with one of the best goaltending tandems in the NHL. During the 2016-17 season, Braden Holtby and Philip Grubauer combined for a .922 save percentage, tops in the NHL.
However, the former has struggled this season mightily. Holtby has usually been a solid, steady rock for the Capitals. And given the Caps offseason changes, they were expecting their Vezina Trophy runner-up to repeat his performance or perhaps better it.
A recent stretch is giving Holtby his worst season in the NHL. Following three straight seasons with a save percentage of at least .920, as of March 7, he has a .907 save percentage. This is the lowest of his career.
What's concerning is Holtby's bad numbers are across the board. He's been remarkably reliable at even strength, never posting below a .928 save percentage at even strength before this season. Holtby is only stopping 91.4 percent of the shots he has faced at evens this season.
Following his latest disaster, during which he gave up three goals on nine shots to the Anaheim Ducks, the Capitals are leaning towards going with Grubauer more often.
"[Holtby] hasn't had a real good stretch," Trotz said. "He's going to work with our goaltending coaches and get his game in order. He's won a lot of games for us. He's an elite goaltender in this league. Everybody goes through some dry spells and he's having one right now really."
Grubauer had a rough start to this season but has rebounded very nicely. He has a .922 save percentage, following his .926 save percentage last season. Grubauer has 25 appearances this season. Seven of those appearances have been in relief of Holtby.
The Capitals should be smart and go with their backup for a while. Holtby's struggles couldn't have been anticipated. He needs to work them out so he's ready for the postseason. To his credit, excluding last year against the Penguins, Holtby has been as good as it gets in the postseason.
Right now, the Capitals need to worry about hanging onto the top spot in the Metropolitan Division. It would make for a much easier path to the Stanley Cup. Should they maintain the top seed in the Atlantic Division, facing the first wild card team is far more preferable than facing either the Pittsburgh Penguins or Philadelphia Flyers in the first round.
Grubauer gives the Caps a better chance of winning than Holtby right now. The Capitals need to let their number one goalie reset. They have a luxury in a very reliable and great backup goaltender. It's one they should use to their advantage.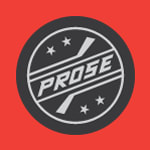 This goaltending controversy could lead to some tough offseason decisions for the Capitals. Grubauer will be a restricted free agent and likely wants a huge pay raise. They've already gone to arbitration with him once. A year ago, it would have been silly to suggest the Capitals should trade Holtby. But now, it's not nearly as crazy.
"[Holtby] hasn't had a real good stretch. He's going to work with our goaltending coaches and get his game in order. He's won a lot of games for us. He's an elite goaltender in this league." – Barry Trotz