2018 NHL Draft Prospect Profile: Brady Tkachuk
Brady Tkachuk is the latest of the legendary Tkachuk bloodline as he enters the 2018 NHL Draft
The Tkachuks have a pretty darn impressive bloodline. Keith Tkachuk is one of the best American forwards of the past 30 years. His son Matthew Tkachuk is an annoying pest, but undeniably an extremely good one. Even the extended bloodline looks good, with Jimmy Hayes and Kevin Hayes. At the 2018 NHL Draft, Brady Tkachuk will be the latest of the family to be drafted.
Just like his brother, Brady's got a bit of a mean streak to him. But he's also extremely talented. This makes him one of the most fascinating, interesting prospects available at the 2018 draft.
Prospect Profile
Height: 6'3″ (191 cm)
Weight: 196 pounds (89 kilograms)
Team: Boston University (NCAA); Team USA (WJC)
Country: United States
Position: Left Wing/Center
Date of birth: Sept. 16, 1999
NCAA Statistics*: 36 games, 8 goals, 20 assists, 28 points, 57 penalty minutes, +12 plus-minus rating
WJC Statistics: 7 games, 3 goals, 6 assists, 9 points, 2 penalty minutes
Average Prospect Ranking**: 4
*NCAA stats are as of March 13, 2018
** Average prospect rankings are the collective average of a prospect's rankings (McKeen's, Hockey Prospect, Future Considerations, ISS Hockey)
Profile information courtesy of Elite Prospects.
Strengths
Brady Tkachuk plays a very skilled game. He's going to stick somewhere, whether that's a center or wing. Tkachuk has shown the defensive responsibility necessary to be a center, so he should remain an option there even if he moves to wing.
Tkachuk uses his size to his advantage, as he's very physical and loves to hang out around the crease. He's also a very good puck handler, as he can navigate through traffic with relative ease. Tkachuk is a lot like T.J. Oshie, in that he is relentless when he goes after the puck.
Getting in your opponent's head is an underrated skill, and it's one which he possesses. Tkachuk is an excellent playmaker and possesses an above-average shot. He has every tool you want to see in a two-way center with a sprinkling of offensive upside.
Weaknesses
Tkachuk's aggressive style of play is a blessing and a curse. He spends more time in the penalty box than you'd like to see from someone as good as him. Tkachuk is the kind of guy you want on the ice, so his penchant for penalties is a bit frustrating. But at the same time, that aggressiveness makes him great. Tkachuk will have to learn how to control himself.
As good as his shot is, he's not very confident in it. This is a fairly common issue for young players. However, Tkachuk also tends to overpass the puck a little bit. If a team can fix this, though, they're going to have a very good forward.
Highlights
Overall Outlook
It's not hard to see Brady is Matthew's brother. Except that the former is likely going to stick at center. He's a bit of a risk because of his undisciplined style of play, but at the same time, it's hard to find a good power forward in today's NHL. Tkachuk has every tool you want to see in one.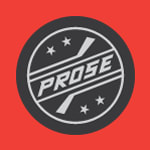 Player comparable: He's basically a taller, but lesser, Brad Marchand. Tkachuk is equally adept at scoring and passing as he is at being a pain in the butt to play against.
For all your 2018 NHL Draft needs, check out our NHL Draft hub!