2018 NHL Draft Prospect Profile: Jesperi Kotkaniemi
Jesperi Kotkaniemi could wind up being the best center to come out of the 2018 NHL Draft
The top 15 of the 2018 NHL Draft will be hard to predict. After all, there are a number of impressive prospects. Several of them have seen their stock skyrocket after surprising draft seasons. Center Jesperi Kotkaniemi is one of them. He owes his rising stock to playing professionally.
Kotkaniemi has what it takes to be a great shutdown center. And he has the potential to be something even more. A franchise center. Because of this, Kotkaniemi could be a top 10 draft pick.
Prospect Profile
Height: 6'2″ (188 cm)
Weight: 190 pounds (86 kilograms)
Team: Assat (Liiga); Finland U18; Finland U20
Country: Finland
Position: Center
Handedness: Left-handed
Date of birth: July 6, 2000
Liiga stats: 57 games, 10 goals, 18 assists, 28 points, 20 penalty minutes
U18 stats: 17 games, eight goals, 11 assists, 19 points
U20 stats: Three games, two goals, one assist, three points
Average Prospect Ranking*: 13.25
All profile info is courtesy of Elite Prospects.
* Average prospect ranking is the collective average of a prospect's four major rankings (McKeen's, Hockey Prospect, Future Considerations, ISS Hockey)
Strengths
While Kotkaniemi didn't perform quite as well as Auston Matthews against men, his 28 points in 57 games are still impressive. Among 17-year-old players, this total is the seventh-most in league history. This bodes well for his success, as five of the six players above him are quality NHL players. 2016 fourth overall pick Jesse Puljujarvi had one fewer point, though it's worth noting he achieved it in seven fewer games.
Not only is Kotkaniemi a big guy, he also uses it to his advantage. He's not overly physical, but then again, European professional leagues aren't known for being physical. Kotkaniemi is an excellent and fluid skater despite his size. His defense is definitely good enough to stick at center long-term.
If you're looking for a center, Kotkaniemi might be your best bet. I'm not sold on Brady Tkachuk sticking at center. Oliver Wahlstrom might not either. Joseph Veleno's small sample size of domination is concerning. Kotkaniemi has the track record of succeeding against adults and standing out from his peers. Much like Veleno, Kotkaniemi's defense is very mature for his age.
He has very quick hands and his mind is like lightning. Kotkaniemi makes brilliant decisions and also possesses top-notch creativity. It will be interesting to see how he uses his creativity in the NHL because it could make him a very special player. Kotkaniemi doesn't show it off too often, but when he does, it's jaw-dropping.
Weaknesses
It will take a little bit of time for him to get adjusted to the North American brand of hockey. Kotkaniemi will also need to gain at least 10 pounds. His production dropped in the playoffs, but to be fair, this was after the longest season of his career. So that's understandable.
Kotkaniemi isn't a very fast skater. His acceleration is very good, but he doesn't have a high top speed. Kotkaniemi, however, is very agile and knows how to use it to his advantage. His skating is probably why he might fall out of the top 10.
What They're Saying About Him
"He also does a nice job getting underneath defencemen to open up the cycle. His game will translate well to the NHL and he has already proven he can be trusted enough defensively to play centre at the pro level" – Scott Wheeler (The Athletic)

"Kotkaniemi comes across as a smart, clean player with or without the puck and can play either center or wing. He is used on the penalty kill and in late-game situations, showing defensive prowess regardless of the job he's assigned." – Steve Kournianos (Draft Analyst)
Highlights
Overall Outlook
Kotkaniemi is one of my favorite players in this draft. He's an all-around great player. Aside from his puck handling and defense, nothing about Kotkaniemi stands out as being elite, but it's really hard to find flaws in his game.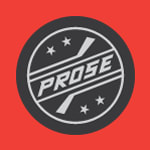 Player Comparision
A lot of people say Kotkaniemi is similar to Anze Kopitar. I think that's a lot to put on any prospect, but I don't completely disagree with that comparison. Stylistically, I think a better comparison would be Mikko Koivu. Describe him and you'll also be describing Kotkaniemi. He's great defensively, he's quicker than he is fast, and he has a high hockey IQ.
For the rest of our draft profiles, check out our NHL Draft hub page.