Carolina Hurricanes: Will Andrei Svechnikov win the Calder Trophy?
The Carolina Hurricanes have acquired new firepower in the lineup, including Andrei Svechnikov. Does he have what it takes to win the Calder Trophy?
The Carolina Hurricanes have gained a new young rookie talent in Andrei Svechnikov. The Russian born player has great size, excellent puck possession, and the ability to put up a lot of points for the teams he's played for. Being a number two overall draft pick is certainly a lot of pressure and big shoes to fill for his upcoming season as an NHL rookie. This is going to leave hockey fans wondering if he can be the best rookie in the league.
Recently, the Hurricanes have been undergoing a lot of changes. One of those is the hiring of new coach and former Canes captain Rod Brind'Amour. With a brand new coach to learn from, Svechnikov certainly will be able to gain leadership, maturity, and the right tools for success he will need in the NHL. Thus furthering his chances of being named the Calder Trophy winner at the end of the season.
Carolina also contains a good mixture of veterans and young talent. One of the veterans in which Svechnikov will be able to look up to is Justin Williams. He was a member of the Hurricanes during the 2005-2006 season in which they won their first Stanley Cup in team history.
This kind of experience and leadership will aid in the growth and development of Svechnikov. One of the young talents that the Carolina Hurricanes have is Sebastian Aho. With a successful season last year, it is no doubt that Aho will be looking to put up more numbers and further showcase his talent in the NHL for the upcoming season.
Svechnikov has a lot of talented and experienced players to learn from and they will be able to help bring out his potential to the league and fans when the puck drops on October 4th, 2018 to start the new season.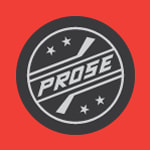 Apply to Puck Prose.
Start your application process by filling out the fields below
Being an NHL rookie is a big deal in itself but winning the Calder trophy among plenty of talented prospects is a lifetime achievement. Svechnikov may have a long season ahead of him but with a team that is talented, experienced, and eager to make the playoffs from a nine-year cold streak, he certainly has an outstanding shot of being named the top rookie in the NHL.