Carolina Hurricanes: William Nylander would be a perfect fit
The Carolina Hurricanes have a surplus of right-handed defensemen, making them the perfect team to trade for Toronto Maple Leafs forward William Nylander.
One of the biggest names on the trade market is Toronto Maple Leafs forward William Nylander. He's coming off consecutive 60 point seasons and his underlying numbers are eye-popping. However, Nylander remains unsigned for a variety of reasons. It's likely the Leafs will work something out with him before the Dec. 1 deadline for RFAs to sign a deal. However, if they decide to trade him, the Carolina Hurricanes are the perfect suitor.
Should the Leafs decide to move Nylander, it will most likely be for a package the Canes are in a perfect position to match. Though Toronto is off to a red-hot start, they have some weaknesses they'd like to fix. The Hurricanes could help them solve two of them, making them a perfect fit for a Nylander trade.
Right-Handed Defenseman
Toronto has one heck of a team. And, as much as their defense has been maligned, their blueline isn't nearly as bad as everyone makes it out to be. The left side of their defense is very good, especially if Jake Gardiner can bounce back from a slow start. With Morgan Rielly and Travis Dermott, even if he doesn't the Leafs still have at worst two very solid left-handed options.
However, their right side has been unimpressive at best. During the 2018 Stanley Cup Playoffs, the Boston Bruins exposed the right side of their defense with an aggressive forecheck. Since it's clear the Leafs aren't going to put Rielly and Gardiner together on the same pairing, they need to acquire at least one solid right-handed defenseman.
The Hurricanes have a surplus of right-handed defenseman. Obviously, Dougie Hamilton can be assumed to not be up for grabs. Carolina just traded for him, so it's very unlikely they'll trade him. While crazier things have happened, the Hurricanes have other defensemen to offer.
First, there's Justin Faulk. As of Oct. 18, other than Trevor van Riemsdyk, who has only played six games, Faulk has played fewer five-on-five minutes than any other Hurricanes defenseman (min. 20 minutes). Despite not being on the penalty kill that much, he's also been on the ice for more goals against than any Canes defenseman. The Leafs could really use someone like Faulk, so he'd be a nice guy to start a package around.
Another option is Brett Pesce. Recently, on TSN's Insider Trading, Pierre LeBrun from The Athletic reported the Hurricanes have interest in Nylander and the Leafs have interest in Pesce. Since he is in the first year of a six-year extension, he'd be more of a long-term option than Faulk, whose contract expires after the 2019-20 season.
That said, maybe the Hurricanes would like to keep their greatest strength (their blue line) as their calling card. But after some changes this summer, this would be the perfect time for Carolina to explore changing how they do things.
Backup Goaltender
Backup goaltenders are like jumper cables. You hope you never have to use them. They might seem useless since they are rarely used. But if your car's battery dies, you better have the jumper cables. Likewise, backup goalies are often not thought about since they are so rarely used. But, if your starting goalie struggles or gets injured, you'll regret it if you don't have a solid backup.
Garret Sparks is the current Maple Leafs backup. As is the case with many backups, he's had his moments, both good and bad. In Sparks' first game, he was a reason the game was so exciting – but not in a good way. He allowed six goals to the Chicago Blackhawks, though the Maple Leafs eventually got the win in overtime. In his second game, against the Los Angeles Kings, Sparks allowed just one goal.
The Leafs might want to get a better backup goalie, especially with Frederik Andersen's recent injury scare. Even though it only caused him to miss one game, it probably made Toronto think twice about their goaltending situation.
Carolina happens to have two backups in Petr Mrazek and Curtis McElhinney (a former Maple Leafs goalie). With Scott Darling coming back soon, the Hurricanes could carry all three goalies, but that rarely works for extended periods of time. Just ask the 2016-17 New York Islanders.
The Leafs could get McElhinney and Pesce for Nylander. Now, the Hurricanes would still probably have to add more because Nylander is indisputably one of the NHL's top young forwards. But it's a darn good start.
Why Nylander's A Perfect Fit
The Carolina Hurricanes play fast and aggressive. They also have a very skilled lineup, led by Sebastian Aho, Andrei Svechnikov, and Teuvo Tervainen. Nylander would give them an even more lethal option. Given his versatility, the Hurricanes could use him at center or at wing. He's shown to be adept at both positions.
Nylander would cost the Hurricanes a lot, but it's a price they can afford to give up. It's hard to tell precisely what the Leafs would want for him, but given their Stanley Cup aspirations, they probably want someone who's going to help them right now. Pesce and Faulk could both do that, as could Mrazek or McElhinney. Combine one of the first two and one of the last two and the Hurricanes have the makings of a good package.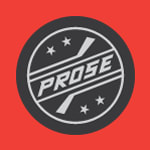 Finally, the Canes certainly have the cap space necessary to give him a signficant extension. It would show their fans they're serious about building a long-term contender. Trading for Nylander would allow Thomas Dundon to put his stamp on the team, showing he's different from the Canes previous owners.