NHL Prospects: The future of Russia's Blueline
Artemi Knyazev
In his first season playing hockey in North America, Artemi Knyazev has not looked out of place in the QMJHL. Knyazev is known for his two-way game and his abilities to create offensive chances for his team. He is not an overly physical defender but when need be, he will use the body.
Knyazev is a smart player who uses his speed and his stick to defend and get the puck away from the opposition. He excels on the rush as he is strong at carrying the puck with speed and skill. Knyazev uses these abilities to create chances in the offensive zone while still maintaining to stand tall on the blue-line.
In his first season in the QMJHL, Knyazev is playing for the Chicoutimi Saguenéens, where he is the team's highest scoring defenseman with 13 points in 22 games. So far this season, he has taken 50 shots on net and has found the twine five times giving him a 10 percent shooting percentage.
Knyazev tends to score the majority of his goals from a close proximity to the net but had a strong shit that allows him to shoot from all over the ice. His passing and playmaking abilities are a big part of his game. He is a strong passer and can make effective passes while on the rush. These attributes will serve him well in his quest to make the NHL.
He has been known for years around the hockey community and was considered to be a top prospect for the 2018 draft for a couple of years already. Before moving to the QMJHL this season he had played in the MHL and before that the U18 and U16 Russia leagues. He was described as a great two-way player at a young age and was highly regarded at the junior level. It is why he was drafted 10th overall at the CHL Import draft.
Knyazev has all of the necessary skills to become a defenceman at the NHL level and could very well be a key piece of Russia's defensive core in the future. His elite skating and puck handling abilities will come in handy as he looks to name a name for himself for the upcoming draft this season.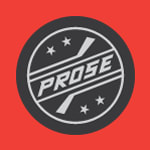 Russia may not have the reputation that Teams like Canada and Sweden have when it comes to talented defines prospects, but they do have some skilled players that definitely should not be overlooked.
<!—pageview_candidate—>