World Juniors: Denmark Wind up Scoreless at World Juniors
While eight teams head off to the knock-out stages of the World Junior Championships in Vancouver, Denmark will be facing relegation
Some countries, like Canada and the United States, are allowed to take certain things for granted in the IIHF. Even when they churn out a sub-par team, the possibility of relegation is never really an issue.
Unbeknownst to many fans, the IIHF is a giant pyramid. It's not as big as FIFA, and it probably won't ever be. But there are different tiers of competition in the federation dependent on team quality.
Canada, USA, Sweden, Russia, Finland (except for that one time) and even the Czech Republic never really have to hear about these. The champions, Switzerland, Slovakia, and Kazakhstan are only the very top of the pyramid.
Right below the championships is the second tier, which is called Division 1. While the countries in this section usually get obliterated whenever they have to face a championship team, Kazakhstan is one of the most dominant groups at that level. Germany won division 1 this time around and will be replacing the loser of Kazakhstan and Denmark in 2020.
That brings us to what this is really about – Denmark. Denmark has been on the verge of becoming a championship-level lock as of late, but they haven't been able to maintain their success.
Over these last two Championships, their status has come into question. Are they really starting to catch up to their Scandinavian neighbors in Sweden and Finland, or are they destined to bicker with Norway over who gets to be third best?
Denmark: 2008-2017
Denmark made their first Championship appearance in 2008, edging out Latvia and Ukraine in Division 1 the year prior. They got relegated after their first appearance without winning a game.
They returned in 2012, where Latvia edged them out in return, relegating them once again. They also repeated their 0 win performance. They were clearly yet to progress beyond a fringe team.
When they again made their way to the Championships in 2015, Denmark finally started to look more promising. They held the Russians to a shootout in an unexpectedly exciting tournament beginning.
They recorded their first ever win at the top level when they defeated Switzerland 4-3 in a shootout. This put them through to their first ever quarterfinals, where they were blown out 8-0 by Canada.
In 2016, they beat Switzerland again and gave Russia a real hassle in the quarterfinals. In the end, they still lost 4-3. Denmark still looked far from a top team, but their spot in the WJC was beginning to seem more deserved.
Next year, they started to frighten people. They stunned Finland 3-2, kicking off the ladder's nightmarish 2017 campaign, and topped it off with an overtime victory against the Czechs.
They still couldn't get past the quarterfinals, but this team was cementing itself as a true top-of-the-pyramid side. Their days fighting for survival were over. Or so it seemed.
What happened to Denmark?
All of the sudden, Denmark has slipped. In place of the fright they brought with them in 2017, they began last year's WJC with a 9-0 loss to the U.S. They only scored 2 goals and were forced into the relegation round once again. Here, they barely managed to scrape out two wins against Belarus.
If that was the beginning of their rapid decline, this year might be their re-descending into the depths of Division 1. Their now infamous 14-0 loss to Canada was followed by three 4-0 losses.
For the first time in their history at the WJC, they haven't scored a single goal. Even Kazakhstan has 5. If they don't beat Kazakhstan in the upcoming best of 3 series, they will be relegated to Division 1.
As a supposedly improving hockey country, their sudden struggles have been rather disappointing. Frederik Andersen and Frans Nielsen are proof that hockey is getting bigger in Denmark, yet these two tournaments make the nation's future look questionable.
Denmark doesn't belong in Division 1. They may be yet to prove themselves completely, but they have previously competed with the very best. Another year in relegation will mean another year where they don't have the opportunity to play against teams that can test them and force their system to improve.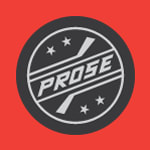 For Denmark, the upcoming series against the Kazaks may determine their near feature at the WJC.