Why are the New Jersey Devils keeping Taylor Hall's injury a secret?
The New Jersey Devils are hiding something with Taylor Hall's recent injury.
Things always seem to get lost when you need them the most. Your car keys get lost when you need to drive, you lose your wallet when you need to pay for something, and Taylor Hall went missing when the New Jersey Devils needed him most.
After leading a young and rebuilding Devils team to the Stanley Cup Playoffs last year, the reigning Hart Trophy winner has been out with an injury since right before the Christmas break with no return in sight. To add insult to the injury, New Jersey finds themselves in the Eastern Conference basement. Only the Ottawa Senators have fewer points than them.
Leading up to his injury, Hall sported 37 points in 33 games, slightly better than his 2017-2018 numbers at that point. Although most of those points came in the form of secondary assists and some could argue his scoring highlights have been out shadowed by Kyle Palmieri streaking goal scoring in the early stages of this year, he was still having a heck of a season.
What injury has kept Hall out of the lineup since before the calendar turned into 2019? Some have joked it's a back injury from carrying the entire Devils team. The real truth is nobody knows, at least no one outside the organization. The Devil's coaching staff have listed him as day-to-day with a lower-body injury. They have yet to move him to the injured reserve list or provide any more detail as the months piled up.
This has left Devils fans asking, what is this mysterious injury to the team's top player? Even worse, are the Devils lying about the severity of the injury and downplaying its significance? Is it bad enough to keep Hall out for the rest of the 2018-2019 season?
Devils coach John Hynes begs to differ, offering up in a recent interview with NJ.com that Hall will be back with certainty before the end of this season.
"As of now, we are planning on him coming back and playing," Hynes said Friday. "He is on a progression plan to play, and we're anticipating that. Right now there's no plans of him not playing this year."
Hynes offered no other detail or timetable, although "no plans of not playing this year" is a word jumble of little assurance. While details are few and far between as fans search for clues, an interesting little snippet was found in a recent NHL.com article about Hall and his future with the Devils.
"I recently met [Hall] in Montreal and we had a great chat and he loves the New Jersey Devils, he loves the fan base there," Darren Ferris said on the "Stellick and Simmer in the Morning" show on Sirius/XM Radio on Thursday.
The article was published right after the Devils returned home from a road game against the Canadiens. So if Hall was in Montreal, it can be assumed he was traveling with the team in some capacity. Although still off the roster, this could be a promising sign.
"If Hall will play this season" and "should the Devils should play Hall this season" are two different questions. The Devils are too far out the playoffs that even if he replicates his MVP performances from a year ago, they have no chance of catapulting them to a Wild Card spot. At best, it would be much too little at much too late. That, mixed with the recent Brian Boyle trade to Nashville, poises the Devils as sellers leading up to the deadline.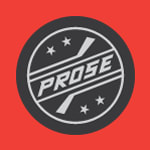 The only real argument to get Hall back into the line up this season would be to give Devils fans a glimmer of hope and something positive to look forward to as this unsuccessful season drags to a close.