NHLPA founder, Hockey Hall of Famer Ted Lindsay dies at 93 years old
Detroit Red Wings legend and NHLPA founder Ted Lindsay has passed away at the age of 93 years old.
Few players have had as big of an impact on the NHL both on and off the ice as former Detroit Red Wings forward Ted Lindsay. Not only was he one of the game's biggest stars during the 1950s, he was also a huge advocate for player's rights. Lindsay has passed away at the age of 93 years old.
He's perhaps most famous for being the namesake of the award given to the NHL's most outstanding player, as voted on by the NHLPA. It used to be known as the Lester B. Pearson Award, but in 2010, it became named after Lindsay.
Lindsay is also famous for forming the NHLPA back in 1957. He did so after discovering the conditions in other professional sports leagues were noticeably better than in the NHL. Though the original NHLPA was disbanded after conditions and minimum salaries improved, it was reformed in 1967 and the fingerprints of Lindsay can still be seen today.
At the time, there was no such thing as free agency. Teams owned a player's rights for their entire career. Also, players were not paid appropriately. Lindsay wound up being traded from the Detroit Red Wings to the Chicago Black Hawks due to his actions.
On the ice, Lindsay was a star. He played all but three of his 17 seasons with the Red Wings. He also spent three years with the Black Hawks. Lindsay made it to the nine All-Star teams from 1947 to 1957. He was named to the first All-Star team eight times and the second All-Star team once during that span.
In 1947-48, Lindsay led the NHL in goals with 33. During his career, in 1068 games, he put up 379 goals, 472 assists, and 851 points. Lindsay also accumulated 1,808 penalty minutes despite being rather small at 5'8″ and 163 pounds.
He coached the Red Wings for two seasons from 1979-80 to 1980-81. Lindsay had a career coaching record of 5-21-3. In 2017, he was officially named one of the top 100 greatest NHL players of all-time.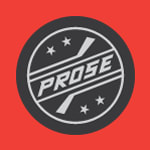 Known as "Terrible Ted", he was one of the NHL's greatest and most beloved players of all-time. Lindsay helped lead the Red Wings to four Stanley Cups. He also won an Art Ross Trophy during the 1949-50 season after leading the NHL in points with 78 and assists with 55.