Jordan Binnington has given the St. Louis Blues life
The St. Louis Blues have been one of the best teams in the NHL since recovering from their slow start. Rookie goaltender Jordan Binnington deserves a lot of the credit.
On Jan. 6, 2019 things didn't look good for the St. Louis Blues. They were seven points out of a playoff spot with a 16-19-4 record, good for 36 points in 39 games. The next day marked rookie goaltender Jordan Binnington's 2018-19 first start and win of the season. They haven't looked back since.
Since Binnington took over the Blues net, no team in the NHL has picked up more points than their 40. Moreover, their point percentage of 0.741 ranks third in the league during this span. The Blues have also gotten the fifth-best goaltending in the NHL since Binnington took over.
In many ways, the rookie goaltender has solidified his team and given them the outstanding goaltending they were hoping to get from Jake Allen. Binnington has started 20 of their 27 games since Jan. 6, as of March 7. To their credit, the Blues have made life relatively easy for him, as no goalie who has played at least 1,000 minutes sees fewer shots against per hour than him.
Among goaltenders with at least 1,000 minutes at five-on-five this season, no one has a higher save percentage than him (.945). At 25 years old, Binnington has been by far the biggest surprise player this season.
Before this year, he had one appearance to his name and many thought he was an AHL goalie. Fast forward to today and Binnington's the hottest goalie in the league.
He's also done the impossible by turning the Calder Trophy race into a real race. Vancouver Canucks rookie sensation Elias Pettersson was lapping everyone two months ago. It wasn't even close. Now, Binnington's giving Pettersson a good run for his money. If the Blues make the postseason, it would be very surprising if he wasn't at least a finalist.
Currently, St. Louis is holding onto third place in the Central Division. This is a position no one could have thought the Blues would be in two months ago. They'll have to hold off the Dallas Stars and Minnesota Wild, but given how well St. Louis has been playing, they'll be tough to unseat.
Don't look now, but the Blues could be a really tough team to beat in the postseason. They're projected to face the Nashville Predators, who the Blues have done very well against this season. St. Louis has a 4-1-0 record against them this season.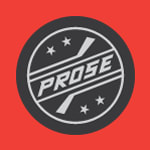 Every year, it feels like a goalie comes from out of nowhere to wow everybody. Will Binnington be the next Andrew Hammond, forgotten after a few years? Or will he be the long-term answer for the Blues, who have searched far and wide for consistent goaltending? Regardless of what happens, Binnginton is having one of the most unexpected and magical runs a rookie goaltender has ever had. Enjoy it while it lasts, however long that may be.