Alain Vigneault will coach Team Canada during the World Championships
Team Canada has announced former Montreal Canadiens, New York Rangers and Vancouver Canucks head coach Alain Vigneault will coach the team during the 2019 IIHF World Championships.
It's been a little under a year since the New York Rangers fired head coach Alain Vigneault. He couldn't find a job despite numerous coaching vacancies, which has forced him to take a year off. Vigneault's next step to find another NHL coaching job has presented itself, as he will reportedly be coaching Team Canada during the IIHF World Championships in May.
During his NHL career, he has a 648-435-35-98 record. Vigneault has coached for the Montreal Canadiens, Vancouver Canucks, and Rangers. He has led his team to the Stanley Cup Final twice, once with the Canucks and once with the Rangers. Vigneault won the Jack Adams Award back in 2006-07 after leading Vancouver to a 105 point season.
He hardly needs the help, but this should give him a good chance to get back into coaching. Remember, Willie Desjardins turned coaching Team Canada during the 2018 Winter Olympics into an interim coaching position with the Los Angeles Kings. However, he will most likely not be retained by the Kings.
Vigneault will have an impressive management group to build him a roster. Ron Hextall, Ron Francis, and Jason Botterill form that management group. The World Championships should prove to be valuable for them as well, as it should help them get at least some attention with a few vacancies opening up across the NHL.
There will be several coaching opportunities open for Vigneault as well. The Ottawa Senators will likely need a new one, though they could simply retain interim head coach Marc Crawford. One has to assume Anaheim Ducks general manager Bob Murray won't want to be the head coach for much longer, so that position will likely be vacant too.
Additionally, the Philadelphia Flyers, Kings, and St. Louis Blues each have "interim" head coaches. The Edmonton Oilers will need a new one if Ken Hitchcock does not return. Plus, who knows what the Minnesota Wild and Columbus Blue Jackets will do with Bruce Boudreau and John Tortorella, respectively.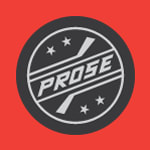 Vigneault will be coaching for his next job. Effectively, the World Championships will be a test to see if he still has the magic touch. With a number of coaching vacancies this summer, Vigneault could set himself up for a number of interviews and potentially another chance as an NHL head coach.