Vegas Golden Knights: Ryan Reaves is in San Jose's head
The Vegas Golden Knights have taken a 3-1 series lead against the San Jose Sharks in the first round of the playoffs and a lot of the success is in part to Ryan Reaves.
Vegas Golden Knights forward Ryan Reaves' name has been brought up non-stop since the 2019 Stanley Cup Playoffs started as he has manhandled the San Jose Sharks on and off the ice. From fighting Evander Kane in game three of the series to roasting Joe Thornton about his age and suspension in a post-game interview, Reaves is in San Jose's head.
In Game 3 of the Vegas and San Jose series, Kane was playing chippy and throwing around frequent cheap shots. Reaves, Vegas' enforcer, said enough was enough and dropped the gloves with Kane. The fight was fairly even with the win and slight edge going to Reaves, hockeyfights.com had a general consensus (with 67.6% of the vote) that Reaves won the fight.
The fight was 17:59 minutes into the third period and Vegas had the win locked up. However, the fight served as another win for Vegas as Kane (56 points in the 2018-19 season) was amped up and played undisciplined going into game four of the series.
For the second game in a row, Kane got thrown out for going after Reaves in the third period. Reaves has won the psychological warfare not only for Kane (who is eliminating himself from the series for going after him every game and getting thrown out) but the rest of the Sharks team.
In an interview about a possibility of a suspension after checking Tomas Nosek in the head, Joe Thornton said, "I honestly thought I barely touched him. He just came right back; it was just one of those plays that it is what it is. I think my son hits me like that six times a day."
Reaves responded to Thornton by saying the following in a separate interview.
"I've got a buddy with a grandpa who's going through the same thing. He can't see very well because he's getting old. Needs glasses. If he gets suspended, he's going to have a hard time seeing from the press box."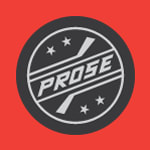 Needless to say Reaves is controlling the Sharks like a puppet on a string. Defeating the Sharks on the scoreboard, roasting opponents, getting star players to respond and get them off their game, winning fights and using his physicality, Reaves has been a crucial part to the Golden Knights' successes.