San Jose Sharks vs. Colorado Avalanche: 5 keys to Game 6
The San Jose Sharks will look to advance to the Western Conference Final. First, they must beat the Colorado Avalanche. Here are 5 keys to Game 6.
On Monday, the San Jose Sharks will visit the Colorado Avalanche in Game 6 of their Stanley Cup Playoffs series. Currently, the former holds the series lead at 3-2 after winning 2-1 in Game 5 on Saturday.
It's desperation time for the Avalanche after the Sharks managed to win in Game 5, coming from a 1-0 deficit. Tomas Hertl scored both of the goals for San Jose. Game 6 is an important game for both teams. While the Sharks are looking to advance, the Avalanche are hoping to take the series to seven games. Let's take a look at the five keys to Game 6.
1. Back And Forth
So far, no team has won two games in a row this series. The Sharks have won all the odd games (1, 3, 5) while the Avalanche have won all the even games (2 and 4). San Jose is hoping to buck this trend. Meanwhile, Colorado is hoping to keep it going and then reverse it in Game 7.
2. Goaltending
Both goaltenders have been extremely impressive thus far. Martin Jones has a .926 save percentage in the series for the Sharks. On the other side of the ice, Philipp Grubauer has a .925 save percentage. Whichever goaltender plays better in Game 6 will likely see his team win.
It's worth noting Grubauer has seen 161 shots through five games while Jones has seen just 135. The Avalanche have to start getting more shots on goal in order to beat Jones. Meanwhile, the Sharks have been doing a pretty good job of forcing Grubauer to make saves despite not having leading goal scorer Joe Pavelski.
3. Power(less) Play
Neither team has been able to do much on the power play this series. The Sharks and the Avalanche have each only scored two power-play goals. And it sure hasn't come from a lack of opportunities.
The Avalanche have had 17 power play opportunities while the Sharks have had 15. If either team can get their stagnant power plays going in Game 6, that could make a huge difference in what should be a close game.
4. Star Power
This series was always come to come down to which team got more from their stars. With Pavelski out, one would have thought this advantage would go to the Avalanche. However, the Sharks have done a relatively good job of keeping Nathan MacKinnon, Mikko Rantanen, and Gabriel Landeskog quiet.
Against the Calgary Flames, the trio combined for 21 points in five games. Rantanen and MacKinnon alone had 17. They've been relatively quiet as a trio against the Sharks, putting up a combined 11 points through five games.
Meanwhile, San Jose has gotten a combined 13 points from Logan Couture, Tomas Hertl, and Timo Meier. Their depth has also been impressive, with two of their players contributing three goals, two picking up two goals, and four scoring one.
The Avalanche need MacKinnon, Rantanen, and Landeskog to make a huge difference in Game 6. It'll be interesting to see if the Sharks can keep them quiet once again or if they'll finally break free.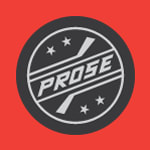 5. Home Ice
Home ice means everything in the Stanley Cup Playoffs. You have your fans rocking the arena and you feed off their energy. So far in the postseason, the Sharks are the only team to beat the Avalanche at home. Colorado needs to protect their home ice in order to force a Game 7. But it won't be easy against the Sharks, who have won two of their past three road games.