NHL trade grade: Blackhawks trade Henri Jokiharju to Sabres
The Chicago Blackhawks and Buffalo Sabres have made an interesting swap of young players. Defenseman Henri Jokiharju is being sent to Buffalo while Alexander Nylander is being sent to Chicago.
One for one trades aren't done too often in the NHL. You're not going to find many more interesting than the one that just went down between the Chicago Blackhawks and Buffalo Sabres. 2017 first-round pick Henri Jokiharju, a defenseman, is heading to Buffalo. Meanwhile, 2016 first-round pick Alexander Nylander, a forward, is heading to Chicago.
Both teams have been rebuilding their blue lines this summer. And they've been using trades to do it. This one, though, could have a lot of layers for both sides. So let's look at how each team did in the deal and what each team is getting.
Blackhawks
This deal is a bit surprising for Chicago. Even though they've already added Calvin de Haan and Olli Maatta this offseason, Jokiharju was projected to be a big part of their future on the right side. Nylander has played 19 games in the NHL spread out over three seasons, picking up six points in the process. Four of them came last season.
The addition of Nylander should help them address the loss of Dominik Kahun, who got traded to the Pittsburgh Penguins in the Maatta trade. However, he's a clear downgrade there. It is worth noting, though, that Nylander has a European assignment clause in his deal. So he's likely going to be up in the NHL.
Nylander has so far proven to be a bit of a bust. Perhaps a change of scenery will do him well. But why move Jokiharju for him? The Blackhawks are giving up the more proven player in a change of scenery trade. But the guy they gave up didn't even need a change of scenery.
Grade: D+. A baffling trade for Chicago.
Sabres
The Sabres have put on a clinic this summer. They've already added Colin Miller to their blue line. Adding Jokiharju gives Buffalo nine potential NHL defensemen. Six of them are right-handed. One has to think one of them is getting shipped out, right?
We can rule out Miller and Jokiharju because neither would make sense. Buffalo probably isn't trading Brandon Montour since they recently gave up a first-round pick for him. Moving Casey Nelson would give them virtually nothing in return. Which leaves us with Rasmus Ristolainen.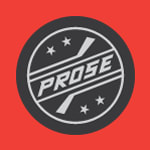 The Jokiharju trade makes a Ristolainen trade slightly more possible, in my opinion. I still don't think the Sabres are trading him without getting a good return. Probably a second-line center. But now, a Ristolainen trade is plausible and perhaps even likely.
Grade: A-. I'm a big fan of Jokiharju. If Buffalo is patient with him as he grows, I think he's got what it takes to be a top-four defenseman.