Philadelphia Flyers: Sean Couturier remains underrated
Philadelphia Flyers center SeanCouturier gets nowhere close to the respect he deserves. Is he the NHL's most underrated player?
Recently, NHL Network released their list of top 20 centers. The usual suspects are on there – Sidney Crosby, Connor McDavid, Aleksander Barkov, etc. However, there was one name that was remarkably left off it – Philadelphia Flyers center Sean Couturier.
It's baffling how NHL Network managed to leave him off the list. There's no way there are 20 centers in the NHL better than Couturier. Now, should he have been in the top 10? Probably not. But it's hard to argue Couturier, a shutdown center with two consecutive seasons with at least 30 goals, isn't one of the top 20 centers in the NHL.
To be fair, he's only had two great seasons. Couturier's career high in goals before the 2017-18 season was merely 15 goals. So it's at least understandable why he's underrated.
But it doesn't mean Couturier isn't underrated. His track record the past two seasons puts him among the best centers in the NHL.
Goals Scored
Among the 110 forwards with at least 2,000 five-on-five minutes over the past two seasons, he ranks 39th with 0.90 goals scored per hour. Couturier beat the following centers, all of them on the top 20 list.
* Didn't qualify for the linked list
That's more than half of the top 20 centers on the list. On the power play, Couturier didn't so well, ranking 90th out of the 206 forwards with at least 200 power play minutes over the past two seasons (1.75). Still, he bested the following top 20 centers.
| PLAYER | PP Goals/Hour |
| --- | --- |
| Connor McDavid | 1.65 |
| Kuznetsov | 1.63 |
| Aho | 1.45 |
| Backstrom | 1.44 |
| Eichel | 1.27 |
Points
Goals aren't everything. But at the same time, secondary assists are a grey area at best. Sometimes, you deserve a secondary assist for doing something that leads to a goal. Other times, the puck goes off your foot or glances off your stick and you still get credit for an assist despite not really doing anything.
Primary points solve this issue. They are primary (first) assists plus goals. Couturier has averaged 1.7 primary points per hour at five-on-five over the past two seasons, which is 32nd among forwards with at least 2,000 minutes. He finished 12th among the 20 centers.
Two-Way Play
This is where Couturier stands out, in my opinion. Which is saying something because he's among the best in the league at scoring. Couturier was a Selke Trophy finalist in 2017-18, but wound up losing to Anze Kopitar. You could argue he had a better defensive season in 2018-19.
Couturier posted better relative possession metrics (both raw percentage and attempts against) across the board. While he did have a worse GoalsFor percentage, it's hard to blame him for that because the Flyers were allowing far fewer attempts and overall shots on goal with him on the ice.
Over the past two seasons, Crosby is the only center on the list to post a better relative CorsiFor percentage. And, according to Puck IQ, only Tavares and Barkov saw more minutes against elite competition last season. This wasn't a fluke either – only Kopitar and Barkov saw more minutes against elite competition in 2017-18. No matter which possession metrics you prefer to use, they view Couturier very favorably.
As far as two way play, he's in the top five. Crosby's defense is underrated for the same reason Joe Thornton's was during his prime – it's easy to overlook what he does defensively because of what he does on offense. A case could easily be made for Barkov, who has impressive numbers even though he had a down year defensively in 2018-19.
Given what O'Reilly did during the postseason, it wouldn't be silly to have him over Couturier as well. And if you want to put Bergeron over him, even though he's not quite as elite as he once was, I wouldn't object. That's about it.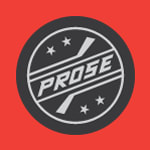 Couturier is underrated for several reasons. Standing in Claude Giroux's shadow probably has a lot to do with it. But if you ask me, there aren't 20 centers in the NHL better than Couturier. His omission from NHL Network's list is a sign he's still not appreciated as much as he should be.