Jesse Puljujarvi signs overseas, seemingly leaving the Edmonton Oilers
The failed romance between the Edmonton Oilers and Jesse Puljujarvi seems to have come to an end. The forward signed with his former Finnish club instead.
So far, most of the drama surrounding the 2019 restricted free agent class has surrounded around the Toronto Maple Leafs and a player named Mitch Marner. Lost in the mix was the ongoing and unceremonious breakup between former top ten overall pick Jesse Puljujarvi and the Edmonton Oilers.
After a summer of rejected trade requested and verbal jabs at his team, he is taking his talents elsewhere. On Tuesday morning, it was announced that Puljujarvi signed with his former Finnish club Oulun Karpat.
Prior to being drafted by the Oilers in 2016, he spent two years with the club. Puljujarvi had said earlier in the summer that he would return to his native Europe if not dealt by the Oilers.
Although he signed a full season contract with Oulun Karpat, he hasn't fully closed the door on playing with the NHL this season. His contract includes an NHL opt-out until Dec. 1, which is the deadline for restricted free agents to sign and be eligible to play in the 2019-20 season.
Puljujarvi's agent places the blame for his client's move squarely on the Oilers. Critical of his role on the team, his agent Mark Lehto said the trade requested was motivated not by money, but by Puljujarvi wanting a fresh start. Financial details of his contract with the Finnish team were not announced.
Even though Puljujarvi is confident he can be a top-six forward in the NHL, his career history to this point suggests otherwise. Although a seemingly promising young prospect, injuries and the general dysfunction of the Oilers franchise have hampered his development.
It can be argued that Puljujarvi has attitude problems and the blame for his setbacks seem to lie more in his injury struggles than mismanagement at the hands of the NHL club. The decision by the Columbus Blue Jackets to take Pierre-Luc Dubois over Puljujarvi in that same draft looks better and better every day.
At this point, Puljujarvi is too young to earn the reputation of an NHL cast off. Even Nail Yakupov, most likely the biggest draft bust of the salary cap era, had a second and third chance before moving overseas.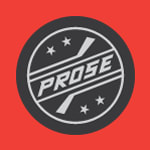 There's no doubt that Puljujarvi will have his second chance in the NHL and how he responds to that will determine his future. One thing is for sure, his time in an Oiler sweater is likely in the history books.