Anaheim Ducks: 3 key players who must bounce back this season
For the Anaheim Ducks to make the Stanley Cup Playoffs during the 2019-20 season, they'll need these players to recover from down years.
The Anaheim Ducks postseason streak is over. After making the Stanley Cup Playoffs in six consecutive seasons, they had arguably their worst season of the salary cap era with just 80 points. No team in the NHL scored fewer goals than them, as the Ducks scored 199 goals.
This summer saw some changes for the team. Dallas Eakins has been hired as their head coach. John Gibson will hopefully be back healthy. Younger players will be more prominent on their roster than in previous years.
Despite starting their retooling phase, the Ducks still have a solid chance of making the postseason. Most of this is due to how great Gibson can be. When he's on his game, he's a franchise goaltender.
However, the Ducks postseason chances will ultimately fall on the guys in front of him. A number of the Ducks best players underperformed during the 2018-19 season. Here's a look at three players who need to bounce back for Anaheim in 2019-20.
Ryan Getzlaf
Last season, Ryan Getzlaf had arguably the worst season of his NHL career. He put up 48 points in 67 games, his lowest point total since his rookie season.
Furthermore, Getzlaf put up 0.72 points per game last season. That might be good for a number of players, but for Getzlaf, it's a bit low. In fact, it was the third-lowest total of his career.
Getzlaf is 34 years old, so his decline might be starting. If that's the case, it's not good for the Ducks immediate future. They need him to be a franchise center in order to have a good chance of making the postseason.
Rickard Rakell
During the 2017-18 season, Rickard Rakell led the Ducks in points (69) and goals (34). He took a huge step forward. But Rakell took a step backward last season. His totals declined to 43 points and 18 goals.
There are a lot of reasons to expect Rakell to bounce back. First of all, he missed 13 games last season due to injury. Before last season, he had played in at least 70 games for the past four seasons. If Rakell stays healthy, he should bounce back.
Secondly, there's his shooting percentage. Last season, Rakell scored on 9.4% of his shots on goal, which is a step down from his career shooting percentage of 12.7%. Also, here are his shooting percentages from his last four seasons.
2015-16: 11.8%
2016-17: 18.6%
2017-18: 14.8%
2018-19: 9.3%
A bounce-back season from Getzlaf could help Rakell rebound (and vice versa). They were extremely effective together from 2015-16 to 2017-18. This wasn't the case last season, as Getzlaf and Rakell posted uncharacteristically bad possession numbers together. If the Ducks can get their top line duo back together, and maybe get some help from Ondrej Kase, they should be able to contend for the postseason.
Cam Fowler
Few Ducks struggled more last season than Cam Fowler. In the first year of his eight-year deal, he put up 23 points, the second-lowest total of his career, trailing only the 2012-13 season. Fowler's possession numbers were negative across the board as well.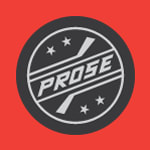 With seven years left on his deal, the Ducks need him to be better. Fowler is projected to be on Anaheim's top pairing with John Manson. They have a strong track record together, which is a good sign.