Arizona Coyotes have a star goaltender in Darcy Kuemper
If Arizona Coyotes goaltender Darcy Kuemper was on a playoff team last season, he would have been in the Vezina conversation.
The Arizona Coyotes had what could only be described as a nightmare season last season. With just horrible injury luck to key players that skewered their season in a way that doesn't get seen often.
It took the perfect storm of injuries to eight of their players, including their starting goalie, two of their top-six forwards, a top-four defender, three more top-nine forwards, and another young budding defender.
At their worst, Antti Raanta, Nick Schmaltz, Christian Dvorak, Jason Demers, Michael Grabner, Vinnie Hinostroza, Brad Richardson, and Jakob Chychrun were all on IR at once. Absolutely devastating and the numbers back that up.
Add those 25 standing points to the 86 they accumulated during the 2018-19 season, and not only are you looking at a playoff team but one that challenges for a division title. Darcy Kuemper is a starter caliber goalie and among the league's best in many categories.
Unfortunately, he played on an injury-riddled team in front of a not great defense. A defense mind you whose top seven defenders had a joint Corsi of 48.6% on the season (and Oliver Ekman-Larsson really padded that stat).
What Make Kuemper So Good For the Arizona Coyotes?
Well for starters He can make saves like these.
More specifically his numbers are elite. he posted numbers that normally would be Vezina worthy and in fact, even The Hockey News had this to say in their prediction for the Vezina Finalists.
Most people wrote off the Coyotes' chances of making any noise this season when starter Antti Raanta went down with a season-ending injury in late November. And even as the Coyotes continued to endure injury after injury (after injury after injury…), the team managed to claw its way up the Western Conference standings and into the playoff race. And much of that success is due to the veteran backup Kuemper, who has set personal bests in games (49), wins (24) and shutouts (3), while posting a .921 save percentage and 2.46 GAA. If Arizona can win a wild-card spot with Kuemper in net down the stretch, you have to give him strong consideration as a Vezina finalist.
It's true that he posted a lot of career bests in 2018-19, but when you measure his stats against other Vezina winners you see truly how good he is. One such example is Kuemper's save percentage when on the penalty kill which for the 2018-19 was a .897%.
I took a look at every Vezina Winner from the past five years – Andrei Vasilevskiy, Pekka Rinne, Sergei Bobrovsky, Braden Holtby, and Carey Price. When measuring Kuemper's 2018-19 percentage with the last five Vezina winner's 2018-2019 penalty-kill save percentage Kuemper's skill level becomes obvious.
The only goalie better is Vasilevskiy whose .910% is a ridiculous outlier. Rinne had a .861%, Bobrovsky had a .890%, Holtby had a .827%, and Price had a .893%. These goalies all befitted from a good to great defense in 2018-19, with Montreal's and Washington's being on the weaker side. That is a far cry from the kind of defense Kuemper dealt with on a nightly basis.
Comparing Kuemper to the Rest of NHL Goalies in 2018-19
A couple more quick hits on goalies using stats from the 2018-19 season also reveal how effective Kuemper was for the Coyotes this season.
For starters, let's look at goals saved above average or GSAA for short. This stat uses shot quality and goalie success rates facing that shot quality. In doing so it determines the number of above-average or high-quality shots a goalie faces in a season. In 2018-19, Kuemper's rate was 25.06.
This ranks him fourth in GSAA behind, coincidentally (not really) the three Vezina finalists for this year, Vasilevskiy, Lehner, and Bishop. Bishop ranks first with an impressive 32.24 GSAA, while Vasilevskiy and Lehner have a 26.40 GSAA and a 26.24 GSAA respectively.
Secondly, let's look at quality start percentage. Quality start percentage is a way to look at how consistent a goalie is over the course of a season. A quality start is any start where the goaltender posts a league average or better save percentage, which currently sits at 91.7%.
Among goalies that played more than 40 games (and an honorable mention to Jordan Binnington who played 32) Kuemper ranks third. Binnington (.667) and Bishop (.689) both rank slightly ahead of Kuemper (.655).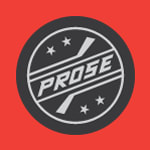 Wrap Up
No matter how you look at Darcy Kuemper had an amazing season last year for the Coyotes. Unfortunately, his Vezina caliber season was undermined by an avalanche of injuries. If I was a betting man (and I tend to be) I would bet on Kuemper winning this year's battle between him and the now healthy Antti Raanta. Kuemper is a star in the making and he's caught fire at the perfect time for the Arizona Coyotes.