NHL Daily: Blues raise Stanley Cup banner, Capitals and Leafs impress
Good morning NHL fans! The 2019-20 season is officially underway. Let's recap everything that happened on Wednesday, Oct. 2!
The 2019-20 NHL season is officially underway. It got started off with a bang. Despite only having four games of action, there was still a lot going on. One Original Six team named a new captain while another one did not. There were plenty of first career goals.
So grab your morning cup of coffee and join us here at Puck Prose for a compilation of NHL daily links that will help keep you updated with everything going on in the hockey world.
Morning Headlines
The Toronto Maple Leafs have a new captain. That captain, as expected, is none other than John Tavares. (Puck Prose)
While the Vancouver Canucks do not have a new captain yet, they will officially name one at their home opener on Wednesday, Oct. 9. It is expected to be Bo Horvat. (Global News)
The New York Rangers do things a bit differently than the other Original Six teams. Last February, they sent out a letter announcing their rebuild. Now, for the first time in franchise history, the Rangers will start a second consecutive season without a team captain. (New York Post)
On the West Coast, the Arizona Coyotes signed goaltender Darcy Kuemper to a two-year extension worth $4.5 million annually and $9 million overall. He was scheduled to be a free agent after the 2019-20 season. (Howlin' Hockey)
Entering this season, the Buffalo Sabres had a bit of a crowded blue line. The good news? It is now less crowded. The bad news? It's less crowded because Zach Bogosian is out indefinitely (Sabre Noise) and Brandon Montour's hand injury will keep him out for the next four to six weeks (Sabres PR).
Last Night's Scores
Final

3

5
The Maple Leafs got a nice home win to start off their 2019-20 season. Auston Matthews scored two goals. He has now scored in each of his first four openers. Dit Clapper, Dave Andreychuk, and Sergei Fedorov are the only other players to pull off that feat.
Ilya Mikheyev had an impressive NHL debut for the Leafs. The Russian forward had a goal and an assist. Ukranian forward Dmytro Timashov made his NHL debut as well, picking up an assist and four hits. Rasmus Sandin, a 2018 first-round pick, wowed in his NHL debut with an assist and two shots on goal. In his Leafs debut, Tyson Barrie was as good as advertised with two assists.
On the other side of the ice, Brady Tkachuk scored the first goal of the 2019-20 season just 25 seconds after the puck dropped. Scott Sabourin scored a goal in his NHL debut. Former Leafs forward Connor Brown got an assist in his Ottawa Senators' debut.
Final/OT

3

2
The St. Louis Blues got to raise their 2019 Stanley Cup champions banner. As expected, they came out strong, scoring two goals in the first eight minutes. Sammy Blais scored less than a minute into the game and captain Alex Pietrangelo added a power-play goal at the 7:55 mark. Conn Smythe winner Ryan O'Reilly had an assist on both goals. Jordan Binnington stopped 31 of 34 shots and helped the Blues get a point they probably didn't deserve.
However, the 2018 champions proved their resilience, as they scored the next three goals. The Washington Capitals got goals from Alex Ovechkin and Dmitry Orlov to tie the game. In overtime, Jakub Vrana got the first overtime goal of his young career.
Center Lars Eller stepped up huge in Evgeny Kuznetsov's absence with two assists. Defenseman John Carlson added two assists as well. The Capitals had five players with at least four shots on goal. Braden Holtby was strong in net, stopping 20 of 22 shots. He made some huge saves in the first and third periods.
Give credit to the Capitals for weathering the storm and fighting back. It's early, but this win is an encouraging sign for the Caps, who had several new faces in their lineup.
Final

2

3
The Edmonton Oilers didn't look pretty at times on Wednesday. They got outshot 33 to 22 at home. But the Oilers did enough to pick up a win over the Vancouver Canucks. Connor McDavid's goal in the third period wound up being the difference.
In the first two periods, the teams combined to score two goals. The Oilers got one from Leon Draisaitl in the first while the Canucks got one from Alexander Edler in the second. The third period saw much more action, as the teams combined to score three goals in just under five minutes.
Tyler Myers and J.T. Miller each picked up an assist in their Canucks debut. Quinn Hughes added an assist as well. It's encouraging the Canucks were able to get three points out of their blue line when they struggled to get much offense out of their defensemen last season.
Draisaitl led the way for the Oilers with three points. Zack Kassian picked up two points, including the game-tying goal in the third period. Matt Benning, the nephew of Canucks' general manager Jim Benning, had a strong night with two assists, including one on the game-winning goal by McDavid. Goaltender Mike Smith stole the show, stopping 31 of the 33 shots he saw.
Final

1

4
In a rematch of the first-round matchup of the 2019 Stanley Cup Playoffs, the Vegas Golden Knights got a little bit of revenge, beating the San Jose Sharks 4-1. The Knights fed off their home crowd, outshooting the Sharks 35-22.
Their top-six forwards dominated, as Reilly Smith had two goals, Mark Stone scored one of his own, and William Karlsson had two assists. Additionally, 2017 first-round pick Cody Glass scored a goal in his NHL debut.
The Sharks lone goal came from Marcus Sorenson in the first period. Newly minted team captain Logan Couture and Norris Trophy finalist Brent Burns picked up the assists on Sorenson's goal. To be fair, the Sharks were without star defenseman Erik Karlsson, who missed the game due to a personal matter. But still, this was not an encouraging performance from them.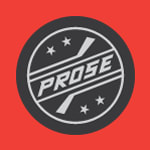 Three Stars Of The Night
Leon Draisaitl – The Oilers would not have beaten the Canucks without his three points. In addition to Draisaitl's production, the Oilers out-chanced the Canucks 12 to 9 at five-on-five with him on the ice.
Reilly Smith – The Golden Knights forward picked up two goals, including one while shorthanded. It's easy to overlook him considering the talent around him, so it's nice to see Smith get the spotlight.
Mike Smith – A lot of people (myself included) raised their eyebrows when Edmonton signed Smith during the offseason. He was rock-solid in goal during his Oilers debut. If they can get goaltending like this regularly, they have a great chance of making the postseason.