Anaheim Ducks finding early success in 2019-20 season
The Anaheim Ducks have been struggled to find a new identity, but 2019-20 looks like the right season for them to embrace a fresh start
The Anaheim Ducks are 4-1-0 despite scoring just 11 goals thus far. Their six goals against is what is most impressive. They were a strong defensive team with reliable goaltending in the past and it looks like the Ducks are returning to that same mindset this season.
John Gibson and Ryan Miller are starting the season strong and have been able to generate impressive success. While Gibson is 3-1-0 with a 1.26 goals against average and 0.961% save percentage, Miller is 1-0 with just a single goal against and a 0.963 save percentage.
If the defense can hold up and both goalies stay healthy, the Ducks could be one of the most impressive defensive teams this season. There is still plenty of time, though.
Up front, the Ducks should be pleased with what they've seen thus far. Players like Jakob Silfverberg, who is now reaching veteran status, are now stepping up in a big way. It seems like the Ducks have waited forever to see what Silfverberg can do as a top-six forward. If he can step up on a consistent basis while avoiding injury, he could be a major component of the new-look Ducks.
Ondrej Kase is what you would call a "knight in shining armor". He has become a reliable offensive player for the Ducks and this season seems to be his coming-out party. Not to mention, the Ducks desperately need defense. Kase has a goal and three assists in five games. He is generating some chemistry with Ryan Getzlaf and that should bode well for both of them.
Speaking of Getzlaf, surely he is hoping this team can step up in a big way. His long-time partner in crime Corey Perry is no longer with the team. Talk about an end of an era. With Perry leaving and Getzlaf on his last few seasons, the Ducks need to make the most of his veteran presence and leadership. They are on the brink of shaking off the last few seasons, and Getzlaf will be a big part of that.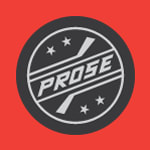 The Ducks have always had some success in generating quality talent but also building good chemistry between their players. This season looks like the best time for the veterans to take some of the younger players under their wing to generate team success. Last season needs to be in the rear-view mirror as the next generation of Ducks players take their place.