NHL trade rumors: Sabres and Hurricanes shopping defensemen
The NHL trade rumors mill is starting to heat up with numerous teams searching for defensemen. Both the Buffalo Sabres and Carolina Hurricanes appear willing to trade one.
Heading into early November, both the Carolina Hurricanes and the Buffalo Sabres share a problem a lot of teams would love to have – they have too many defensemen. Both teams would like to add a forward. According to the latest NHL trade rumors, the two teams are each willing to trade one of their defensemen. This report comes from Pierre LeBrun in TSN's latest Insider Trading segment.
Even though Carolina recently traded Justin Faulk to the St. Louis Blues, they still have too many defensemen and too few spots to fill. Specifically, the Canes would like to move either Haydn Fleury or Trevor van Riemsdyk, as they'd like to get Jake Bean a permanent spot in the lineup. Bean is currently in the AHL, though he played in two NHL games last season.
They'd like to move either Fleury or van Riemsdyk in a package for a top-nine forward. The Hurricanes never replaced Justin Williams, whose NHL future is a bit uncertain. Though guys like Erik Haula, Martin Necas, and Andrei Svechnikov have stepped up, they'd like to add a bit more depth up front. The fact that the Canes are shopping for a top-nine forward means they're not too confident Williams will decide to return.
Meanwhile, the Buffalo Sabres don't have a surplus of defensemen yet, but they will once everyone gets healthy. Even with Marco Scandella and Zach Bogosian recovering from injuries, they're having a hard time finding enough playing time for everyone. Once those two guys return, expect the Sabres to trade at least one of their blue liners.
Though Buffalo could elect to trade Rasmus Ristolainen, considering how well he's done this season, they likely won't move him. Sending down Henri Jokiharju is going to be difficult, since he's looking better as the season progresses.
Expect the Sabres to try to trade someone like Scandella, Bogosian, or Jake McCabe. Scandella and Bogosian are both set to become free agents at the end of the 2019-20 season. Meanwhile, McCabe will be a free agent after the 2020-21 season.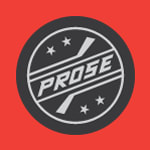 However, don't expect them to do it soon. They have a very busy November, especially after they return from the Global Series in Sweden. The Sabres will likely want to have as much depth as possible in case someone gets injured. But eventually, they'll have to move someone. With numerous teams relying on long-term injured reserve cap relief to stay under the ceiling, it will be interesting to see if the Hurricanes and Sabres can add a forward or two.