Oilers reliance on Connor McDavid and Leon Draisaitl is unsustainable
The Edmonton Oilers have dominated the beginning of the season, leading the Pacific Division in points. Is their strategy sustainable for the whole year?
Connor McDavid and Leon Draisaitl are playing the best hockey of their lives and dragging the Edmonton Oilers towards the land of opportunity, the playoffs. The duo has been must-watch hockey but is the strategy of relying on two players for an entire season a sustainable way to win?
Draisaitl and McDavid are third and fourth in the league respectively in points (27 and 24) in just 16 games. They also lead all forwards in ice-time as they are the only NHL forwards to play over 23 minutes a night. Heck, they average more ice-time than most defencemen on the Oilers. To say McDavid and Draisaitl are the most valuable players on the team is the understatement of the year.
McDavid's 2018-2019 season ended because of a knee injury and whether he was 100% ready to come back was a question right up until the start of the preseason. Is playing him over 23 minutes a night for an 82-NHL-game season sustainable? Absolutely not. The last thing the Oilers want is to burn him out before the team starts playing meaningful hockey.
James Neal has been great for Edmonton. Both Mike Smith and Mikko Koskinen have been playing better in goal than expected. But other than that, this team does not have the depth of a truly competitive team. Their top line is legendary, their second line is pretty good, and then what?
The growing trend for the NHL is center depth and a minimum of three solid lines that can be put in any situation. Look at how deep the St. Louis Blues are with Brayden Schenn, Ryan O'Reilly, and Tyler Bozak.
The Washington Capitals have Evgeny Kuznetsov, Niklas Backstrom, and Lars Eller. Look at the Pittsburgh Penguins, who have Sidney Crosby and Evgeni Malkin. These were all teams with strong centers and legitimate wingers.
While the Oilers have yet to complete the puzzle, the way they've started the season all but cements a playoff appearance for the first time since the 2016-17 season. The deployment of McDavid and Draisaitl isn't sustainable, but unless they completely fall off the face of the earth, they've had a strong enough start to give them a better chance than most people expected at the beginning of the season.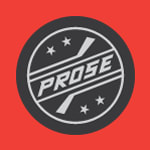 Even though I don't agree with Dave Tippett's deployment strategies, he's giving us a chance to see McDavid and Draisaitl in the playoffs. which is a win for the hockey world.