Sharks: What could Evander Kane's gambling issues mean for the NHL?
San Jose Sharks forward Evander Kane is being sued by a Las Vegas casino for a gambling debt.
Remember a few years ago when everyone laughed at the idea of an NHL team in Vegas? "Who would go to watch ice hockey in the desert", we all thought. Well, we were all proven wrong after the Vegas Golden Knights made a trip to the Stanley Cup final and made Las Vegas one of America's best hockey cities. According to The Las Vegas Review-Journal, San Jose Sharks forward Evander Kane had a bit too much fun in Las Vegas, as he's being sued for a gambling debt.
One of the main criticisms of expanding into Vegas was the old worry about players gambling and getting caught up in the off ice activates a town like Vegas provides. The NHL broke the mold when it comes to gambling.
Not only were they unafraid to venture into the world's largest gambling city, but they have embraced sports gambling since its legalization has spread. Prominent hockey personalities, such as Don LaGreca who is co host of ESPN 98.7's The Michael Kay Show, have made gambling news part of their hockey coverage.
Vegas hasn't given the NHL any reason to worry during the Golden Knights first few seasons, but thing might be starting to change. Although it was an open secret that visiting players would dabble in some of the frowned upon entertainment offerings on the strip, aside from Vegas's impressive home record being jokingly attributed to visiting teams not being able to handle Vegas, the city lived up to its expectation. However, some recent events highlight a few of the issues.
First, there was Evgeny Kuznetsov's cocaine fiasco. After serving his suspension and seeking help, that issue has largely blown over, but the league's Vegas troubles haven't. The lawsuit against Kane will be interesting to watch because it could set a precedent.
Kane is no stranger to Vegas. Remember that infamous "money phone" picture he posted during his days with the Winnipeg Jets? He's also no stranger to off ice problems. His little conflict with the Cosmopolitan puts the NHL in an unfamiliar place, as they have to deal with a player's gambling problems. To make matters worse, Kane borrowed the money in question while the Sharks were in town for last year's playoffs.
Interestingly, there's no word on what he was gambling on. If Kane had been betting on sports, particularly his own sport and team, it could spell a significant problem for the league and the integrity of the game. However, if he was betting on blackjack and penny slots like most other tourists, concerns about how it could affect his on ice performance would be largely subsided.
The NHL has dealt with gambling before, including a case with now Arizona Coyotes head coach Rick Tocchet. That dealt with illegal gambling, however. The much cited in sports example of Cincinnatti Reds player turned manager Pete rose also dealt with illegal gambling. Kane's case deals with perfectly legal gambling, minus the unpaid part.
It will be interesting to see how the league reacts. What kind of punishment will be handed down? When it came to Kuznetsov's drug problem, there were already clearly defined lines and precedent for that type of problem. Kane's example is different and might set precedent itself for how the NHL deals with any future problems for players visiting the desert town.
Don't expect the NHL, or their view of Vegas, to be tarnished in the process. The incredible success of the Golden Knights and the growth of hockey in the region paint this as a minor, isolated incident. Even if it was the NHL's worst fears of what could happen in Vegas, all the good outweighs the bad.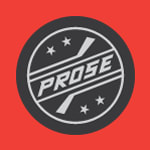 Despite anyone's expectations, Vegas has become a hockey town. It provides problems that most hockey towns don't. Hockey towns in Canada might have to deal with too much snow and too much cold, but this is what Vegas deals with. What happens in Vegas may have followed Kane back home, but the league has become a well-behaved Vegas institution.