Kings vs. Canadiens: Betting odds, injuries, expected lineups, and more
The Los Angeles Kings finish up their road trip to Eastern Canada when they take on the Montreal Canadiens on Saturday, Nov. 9. Here's all the information you need to know about the matchup, including the latest odds, injuries for both teams, and expected lineups.
The Los Angeles Kings have had a road trip to forget in Canada. After losing 3-1 to the Toronto Maple Leafs, they fell to the lowly Ottawa Senators 3-2 in overtime on Thursday. On Saturday, they'll look to salvage their road trip when they visit the Montreal Canadiens at the Bell Centre. The Kings will look to improve on their unimpressive record on the road, which stands at 2-6-1.
As is tradition, the Habs will be featured on Hockey Night In Canada. They're coming off a 3-2 overtime loss to the Philadelphia Flyers on Thursday. Earlier this week, the Canadiens handed the Boston Bruins a 5-4 loss. They have a 4-3-0 record at home.
BETTINGS ODDS & LINES
Courtesy of The Action Network, the Canadiens enter the matchup as the overwhelming favorites. They're listed at -190. Meanwhile, the Kings are the underdogs, listed at +165.
LOS ANGELES KINGS
Dustin Brown enters the game with a three-game point streak. During that span, he has four points, including three assists. Brown has 10 points in 16 games this season.
Anze Kopitar leads the team in points with 15 points and 11 assists in 16 games. He's also tied for the team lead in goals with four. Kopitar has at least one point in three of his last five games, including his last two. Defenseman Drew Doughty has 10 points (four goals and six assists) through 16 games.
MONTREAL CANADIENS
The Canadiens are in a fight for a playoff spot in a surprisingly deep Atlantic Division. Currently, they are out of the playoffs, but they are very close to regaining a spot. The Habs are tied with the Carolina Hurricanes for the second wild-card spot, but are behind them by virtue of the regulation and overtime wins tiebreaker.
Montreal is led by Brendan Gallagher and Jonathan Drouin. Both players have seven goals, six assists, and 13 points. The Habs have eight players with at least 10 points. Max Domi has 11 points in 16 games. Team captain Shea Weber has a point in four of his last five games.
WEATHER FORECAST
If you're heading to the Bell Centre, expect very cold weather. According to The Weather Channel, there could be some snow flurries and the low will be 31ºF (-0.5ºC).
KINGS PROJECTED LINEUP
Courtesy of Daily Faceoff, here's the expected lineup for the Kings.
Tyler Toffoli – Anze Kopitar – Jeff Carter
Ilya Kovalchuk – Blake Lizotte – Austin Wagner
Alex Iafallo – Adrian Kempe – Dustin Brown
Kyle Clifford – Mike Amadio – Trevor Lewis
Alec Martinez – Drew Doughty
Kurtis Macdermid – Matt Roy
CANADIENS PROJECTED LINEUP
Tomas Tatar – Phillip Danault – Brendan Gallagher
Jonathan Drouin – Max Domi – Joel Armia
Artturi Lehkonen – Ryan Poehling – Paul Byron
Nick Cousins – Nate Thompson – Nick Suzuki
Victor Mete – Shea Weber
Ben Chariot – Jeff Petry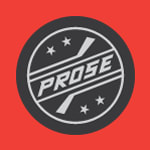 HOW TO WATCH
For live streaming on smart devices, check out ESPN+. They have a free 7-day trial. Also, fuboTV has a free 7-day trial, which includes live NHL games on NBC, NBCSN, CNBC, and USA in which you can stream from your phone, television, and all your favorite devices.