Coyotes sign general manager John Chayka to long-term deal
The Arizona Coyotes are keeping John Chayka around for a while, as they've signed their general manager to an extension.
Quietly, the Arizona Coyotes have built a pretty solid team in the desert. A lot of it has to do with their general manager John Chayka. It's taken him a while to find his footing, but his Yotes are currently pushing for a playoff spot. On Monday, Nov. 11, the Coyotes announced they've signed Chayka to a long-term deal. Craig Morgan from The Athletic was the first to report the deal was close.
As is club policy, the precise terms of the deal were not released. However, the deal will keep Chayka, who also serves as the Coyotes' President of Hockey Operations, in Arizona for the foreseeable future. According to Pierre LeBrun, he had a year and a half remaining on his current deal.
"We are extremely pleased to sign John to a long-term contract extension," said President and CEO Alex Meruelo, via NHL.com. "John is one of the brightest and hardest-working general managers in the entire NHL."
Chayka has been the general manager since 2016 and has also served as the President of Hockey Operations since 2017. At 30 years old, he's the youngest GM in the NHL. Chayka got his start working as the Director of Hockey Operations for an analytics company called Stathletes, which was co-founded by John's sister Megan Chayka.
Overall, Chayka hasn't had too much success. After all, the Coyotes have never made the playoffs under him. However, some context is required. Chayka has had to deal with ownership groups unwilling to spend and has often had to play poker with a very bad hand, so to speak.
Over the past four seasons, he's made some impressive acquisitions. Chayka has preferred to make trades, acquiring such players as Nick Schmaltz, Phil Kessel, Antti Raanta, and Darcy Kuemper through trades.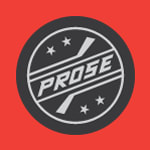 The Coyotes knew they had to be patient with him, as he had no front office experience when they initially hired him as an assistant general manager. It appears their patience might finally be paying off. Keeping Chayka around allows the Coyotes to maintain organizational consistency, which is something they value.